2023 LEGISLATIVE FORUM
& RECEPTION
CONNECT WITH YOUR
ELECTED REPRESENTATIVES
Wednesday, December 13, 2023
Program: 4:00 pm | Reception: 5:00 pm
Doors open at 3:30 pm
The Davenport Hotel Ballroom and Hall of Doges
Join us for this amazing event which premiers our 2024 State Legislative Agenda. We will host representatives from both sides of the aisle. You will hear from GSI and our Regional Advisory Council about issues facing the Spokane business community followed by statewide legislative leadership on what issues they plan to tackle in Olympia with a Q&A. This event includes a reception for networking and your enjoyment of beverages and hors d'oeuvres.

HEAR FROM BOTH SIDES, EDUCATE YOURSELF, FORM AN OPINION
This event is open to the public and is of special interest to those who:
Want to connect with their elected representatives.
Have an issue that needs to be heard.
Represent an organization or business that engages in public policy in Olympia.
Want to hear the priorities Spokane businesses have.
Like to meet politically minded people.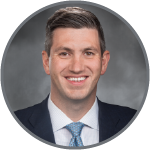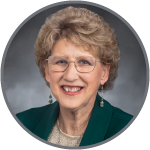 Is your organization a member partner of GSI? This means you are too!
Be sure to login for special pricing. Need credentials or want to sponsor this event? Click here to email us.
event item | EXPIRATION DATE | PRICING
Member: $30
Non-Member: $45
Full Access Ticket - includes Forum & Reception
Member: $50
Non-Member $65
Corporate Table (6 seats with company signage)
Member: $350
Non-Member $450
Sponsor a College Student Table (we bring the students)