Spokane Paint-By-Number @ the Liberty Building Sat June 4th!
Jun 04, 2022
11:00 - 5:00 PM
Community Events
"Spokane Paint-by-Number" is a free community art project sponsored by the Liberty Building and powered by Pottery Place Plus. This project is gratefully supported by Art Chowder, Office Depot, Lowe's East Spokane Valley location and Spokane Art Supply. The 6...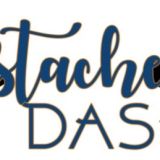 4th Annual Stache Dash 5K&10K Walk/Run
Jun 04, 2022
8:45 - 12:00 PM
Community Events
Please Join us for our 4th Annual Stache Dash! (The race that puts hair on your face) After a 2 year hiatus Stache Dash is back and better than ever! Join us for a fun event and help children with...