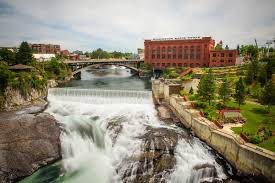 Adut & Teen Challenge Gala
Oct 07, 2022
5:30 - 8:30 PM
Community Events
Host Organization: Spokane Convention Center Grand Ballroom Description: Adult & Teen Challenge Spokane Men's Campus hosts our annual Hope Gala, a banquet that features impacting stories from our current students, graduates, and alumni. The purpose of the night is to...

Your Business Journey: Get Started!
Oct 07, 2022
2:00 - 4:00 PM
Community Events | Startup Spokane Community Events
Host Organization: SNAP's Women's Business Center Description: Are you thinking about starting a business? Are you looking for ways to grow your business or seeking financing? This is the workshop for you! You will learn about the business support services...