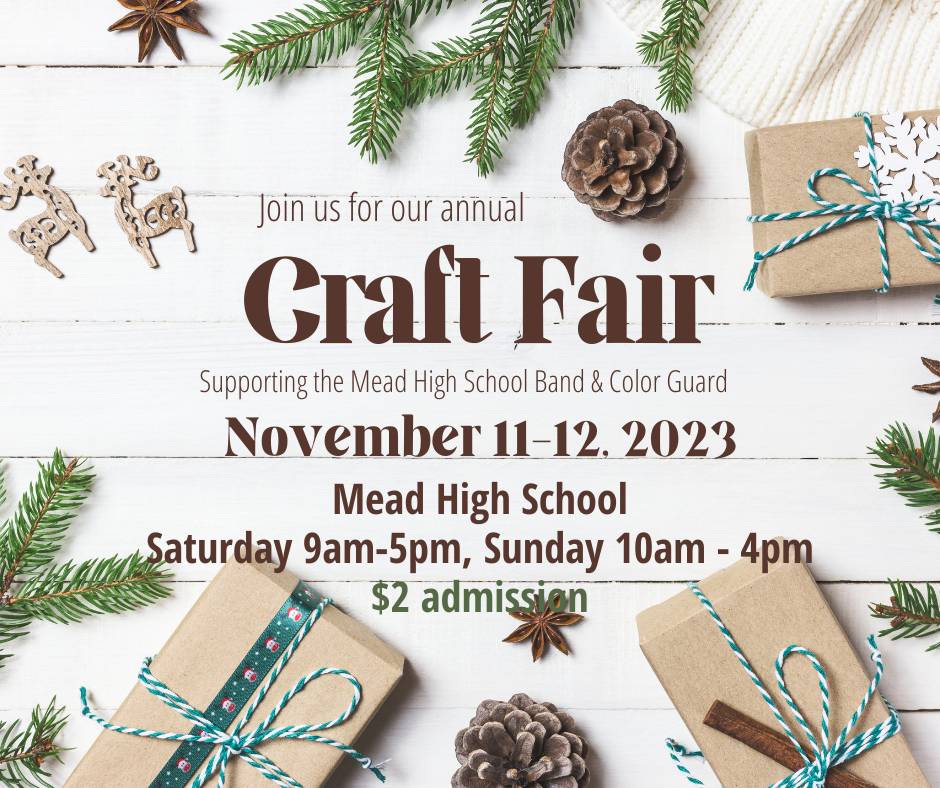 Mead Bandwagon Annual Craft Fair
Nov 11, 2023
9:00 - 5:00 PM
Community Events
Host Organization: Mead High School Bandwagon Description: Local artisan and craft fair supporting Mead High School's band and color guard program at Mead High School. Featuring over 190 vendors, including crafts, clothing, jewelry, pet items, holiday and home decor, artisan...
Artist Steph Sammons at Pottery Place Plus in Nov '23!
Nov 01, 2023 - Nov 30, 2023
11:00 - 7:00 PM
Community Events
Host Organization: Pottery Place Plus Description: The art of Steph Sammons has many influences from her stints in drafting & graphic design ~ you'll see vivid colors, textures and sharp contrast from years working with visually impaired students... and the...