JumpStart Organizational Culture with Jeff Gross and Susan Schuler
Category:
StartUp & Entrepreneurship
StartUp Spokane and the Spokane Public Library have partnered to bring you the JumpStart Event series! The goal of this series is to feature our own local entrepreneurs who will share tips, tricks and stories about how to become and stay successful. This is your opportunity to learn from experienced entrepreneurs and passionate individuals. Register now to engage with our network of professionals who are enthusiastic about helping you start or grow your business!
Would you like to improve labor productivity 25%, reduce waste/claims/injuries, and enjoy your time at the shop as a business owner while reducing hours and activities at the office? Years of leadership and change management experiences leaves an impression on what really matters when you are trying to grow your business.
Jeff brings 8 years of C-level experience and management consulting with private, middle market companies, 20 years of investment banking and private equity experience, 100+ transactions as a middle market advisor and 12 as an investor totaling more than $2 billion. Jeff helps entrepreneurs, investors, executives, and employees create value.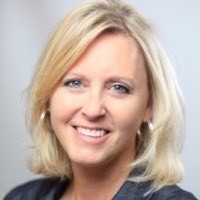 Susan has a global perspective on leadership and living. With years of experience in the corporate world, business ownership and volunteering, she brings a fresh perspective to what's real and important in the life of an entrepreneur.