Thanks for stopping here to learn more about who we are!
Simply put, we are a non-profit that works on behalf of the Spokane community to build our economy so your business can thrive. As a business development organization, we assist businesses across the Inland Northwest from startup to the growth and expansion phase by providing a host of resources to support your business (greater growth).
It means we're working at the local, state, and federal levels to advocate for projects that enhance our region and on regulatory issues that are favorable for your business (greater voice).
We also bridge the gap between education and our business community to ensure we have the skilled workforce businesses need to thrive (greater talent).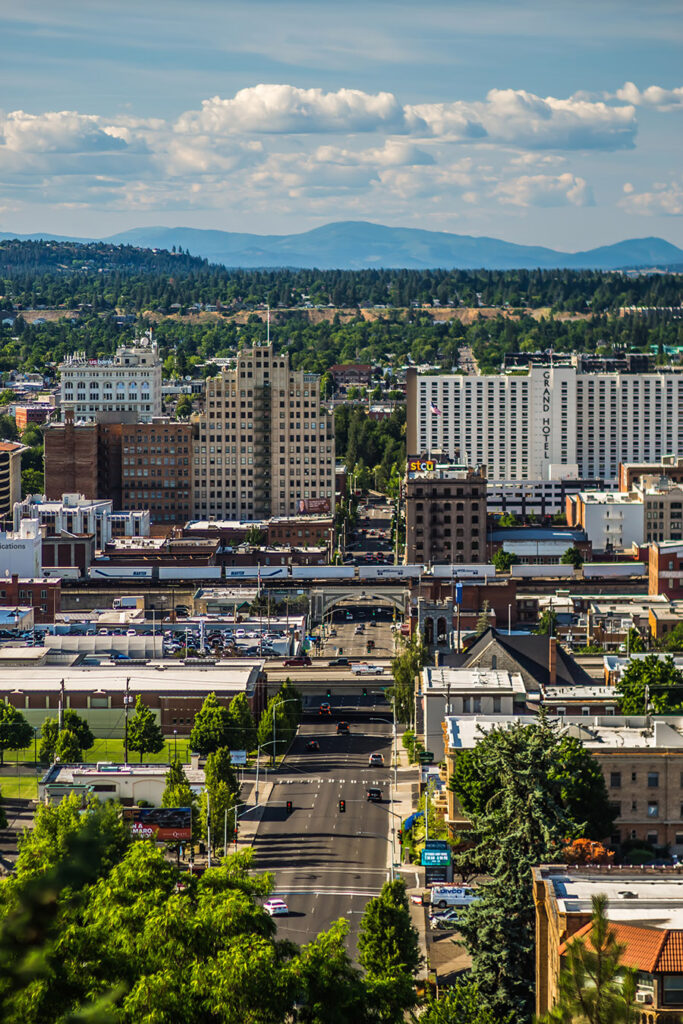 We lead transformative business and community initiatives to build a robust regional economy.
A vibrant Spokane region where businesses and communities thrive.
Check out the latest issue of Connect Magazine, in partnership with the Journal of Business, published annually in September.
If you are interested in saving an advertising spot for the 2023-2024 issue, contact the Journal of Business at info@spokanejournal.com or 509-456-5257. Thank you to our member and community partners that supported this magazine and contributed quality content. We appreciate your partnership!
GSI creates the place where organizations come together to advocate for the region, drive strategic economic growth, and champion a talented workforce.
This work requires collaboration with numerous partners. We work with community leaders, businesses, the education community, legislators and elected officials, economic development organizations, non-profits, and others to implement economic development strategies and move forward initiatives that transform our economy.
We have a talented team of staff, a Board of Trustees, and more than 800 member partners and committees that come together to work on projects and initiatives.