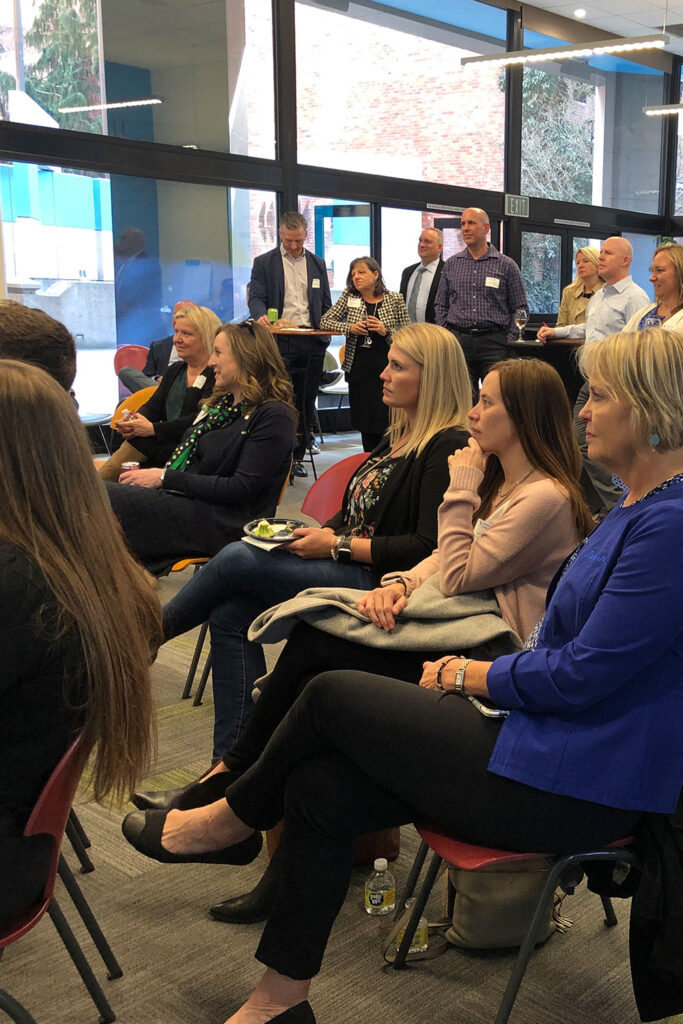 Greater Spokane Inc. works every day to create opportunities and an environment to support a vibrant regional economy. GSI, the Spokane region business development organization and not-for-profit, is a point of continuity across all business sectors. Get involved as a partner to help grow a healthy region where businesses succeed, and our community thrives.
Member Partner
Member Partners support the ongoing, community-centric attention GSI provides to address critical leadership collaboration and year-round state and federal lobbying to advance policies in support of your business.  GSI, with the support of member partner

Brings a strong voice in policy and regulation that affects businesses
Provides support and tools to start, grow and/or expand business 
Fills workforce gaps with training and programs
Creates the place of convening with members and partners to work on initiatives to improve our region
Organizes events and programming to bring business professionals together for networking and relevant community updates
Community Impact Partners invest in the community through GSI's foundation, a 501C3 used to fund specific initiatives that provide immediate and long-term support to our overall regional economy. Our current investment campaign, Believe Spokane supports a 5-year growth strategy for the Spokane region enabling increased equitable business support and implementation of specific projects with targeted outcomes and ROI.
Visit the Believe Spokane website for more information and see what companies are currently investing.

Create Visibility - Sponsor an Event
GSI events are a great option to create visibility for your company year-round. Our goal is to provide meaningful content and connect you with other business leaders throughout the Spokane region.