Career Connect Northeast WA

Career Connect Northeast WA is one of nine regional networks across the State of Washington, in partnership with Career Connect Washington. GSI serves as the backbone of the program, providing career-connected learning and STEM experiences for our region. Program outcomes are aligned with the region's economic needs through cross-sector partnerships. 
Career Connect Washington (CCW) bridges the gap between employers and educators by providing the connection, funding, and support they need to deliver high-quality academic and work-based experiences for Washington students, especially those furthest from opportunity. 
Career Connect Northeast Washington is defined by our NorthEast Washington Educational Service District 101 boundaries – Stevens, Ferry, Pen Orielle, Lincoln, Spokane, Whitman, and Adams counties. 
Northeast WA Career Connect Learning Opportunities

Want to help your student discover future career opportunities? Signup for one or more career programs available for your 6-12 grade student today. Connect with local businesses and explore an array of jobs and what it's like to work in aerospace, construction, energy, auto, manufacturing industries, and more. Download the list of programs below. 


Career Connect Washington Statewide Partners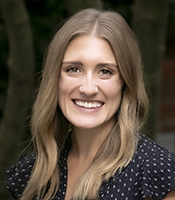 Contact
Cassidy Peterson, Career Connected Learning Manager
NEWESD 101 Career Connect WA Regional Network Lead, Spokane STEM