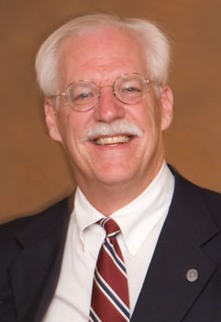 In our ultra-digital world of webinars, conference calls and Skype, the face-to-face meeting seems fall down the list of options. Meeting in person, shaking hands and actually talking to a human you can see is still authentic and favored, one would guess.
Our BIZStreet Small Business Program gives GSI members the opportunity to meet face-to-face with a professional in a number of specialty areas. If you're starting your own small business and need an extra mind to help guide you, take advantage of this membership benefit.
We got in touch with one of our BIZStreet Advisors, Greg Johnson of Paine Hamblen LLP, to talk law. If you're starting your own business or are already established, pay attention to his advice on trademark law, and how you can register your business's logo.

First, an example:

This brand is trademarked. Do you know why? Because the logo does not explicitly say what the company does. A brand such as, "DIAL-A-MATTRESS" won't be trademarked because it describes the company's service.
Johnson knows how important it is for business owners to create a brand. But, he notes, it's important to be in synch with trademark law if you want to be trademarked.
The first thing to know is that, "Trademark law categorizes brands/marks along a continuum, which ranges from marks that are highly distinctive to those that are generic," Johnson says. "The degree of distinctiveness or descriptiveness is determined by considering the mark in relation to the specific goods or services."
Johnson says avoid being descriptive and generic with your brand and focus on being fanciful and arbitrary. Arbitrary brands use words commonly used, but the words don't suggest, "a significant ingredient, quality or characteristic of the goods or services." Basically, be creative!
Before spending time and money on establishing a brand, Johnson says, "One should ensure that the proposed brand/mark is not merely descriptive or generic." Bottom line: Come up with a few names and logo ideas. Then seek legal advice if you want it trademarked. Do all of this before spending time and money on design.
NOTE: None of what is quoted by Johnson here constitutes as legal advice, nor has it created an attorney-client relationship.
Have questions about our BIZStreet Advisors? Call 509.321.3632 for more information, or click here (opens as a PDF).