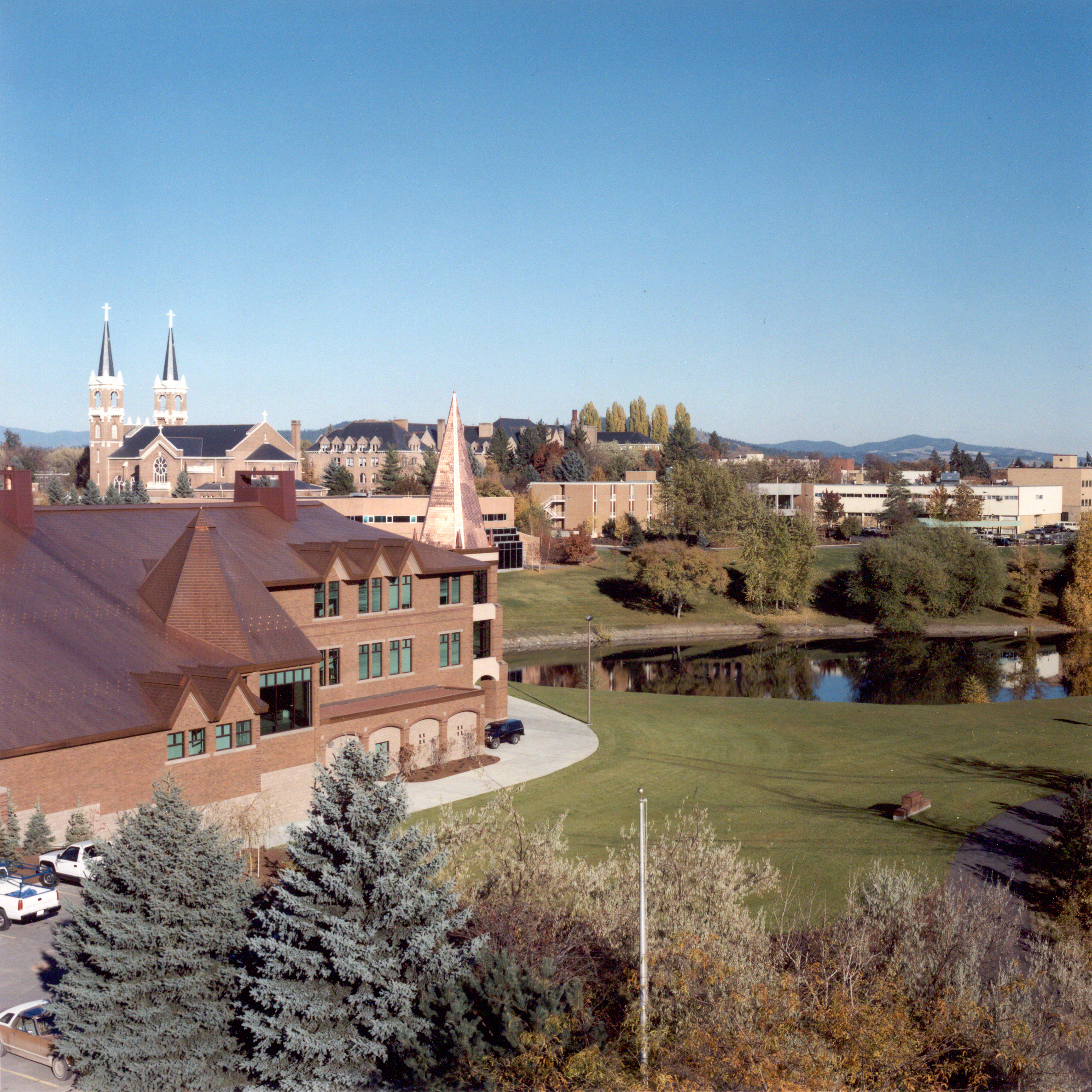 Updated – July 28
The United States government found that those with a college education receive on average $51,206 a year while those with just a high school diploma earn $27,915.
The region is filled with money making opportunities by being home to more than 13 different higher education institutions. Some of these universities include Eastern Washington University, Gonzaga, Washington State University Spokane, Whitworth and the Community Colleges of Spokane.
Let's take a look at some local universities…
Eastern Washington University (EWU) was actually the first university in the nation to create a Children's Studies curriculum.  It is the leader in this field educating future professionals in the development, learning and social issues that take place in children from birth to age 18. Greater Spokane Inc. has helped on behalf of EWU to receive funding from the capital budget to create a new building. Around $30.5 million was received to build Patterson Hall, which will accommodate new offices and classrooms.
The pronunciation of this next university is a national debate but the educational reputation is not. Gonzaga University has been voted by the U.S. News and World Reports as the fourth best "regional university" in the West. Its civil engineering program was voted the seventh best nationally among engineering specialties. This program annually gives back to Spokane by designing projects for Spokane businesses and agencies.
Washington State University Spokane is an active member in the field of research. Students attending Washington State University Spokane are given hands on experience in the nursing field by personal visits to Spokane's renowned hospitals. WSU Spokane shares the vision of Greater Spokane Inc. that our region will become the best it can be by preparing students now for their future later. One project underway is the Biomedical and Health Sciences Building construction. Greater Spokane Inc. lobbied earlier this year and secured $35 million, which is half of the building cost needed for the project.   Greater Spokane Inc. and community partners will lobby for the second half of the building fund as well as the operating funds for the building. Once operating funds are secured,  WSU Spokane students will be able to complete all four years of medical studies instead of having to leave Spokane before their educational experience is complete.
Whitworth University is a small Liberal Arts university on Spokane's north side. The close-knit campus has a renowned music program, and thrives on student service. Whitworth students are engaged with the community for various service projects, as well as projects in other countries. Serving humanity is one of the school's main purposes, as well as churning out great graduates. Whitworth brings in students from all over the nation to our great city, and many of them remain in our region. The school's diverse student population serves our community very well. Whitworth is very connected to the greater Spokane business community.
The Community Colleges of Spokane helps make the dream of receiving higher education more affordable. With two campuses (Spokane Community College and Spokane Falls Community College) both nestled next to the Spokane River, it provides an array of different degrees and certificates. More than 70 percent of the students attending are there to receive work-related education. Community Colleges of Spokane aims to equip the workforce of Spokane with updated educational information and experience that will benefit not just their personal lives but will positively impact the city as well from having a more efficient workforce. One positive change Greater Spokane Inc. helped to recently bring is a land trade that will permit Spokane Falls Community College to establish an Aerospace Technology Center. This new center will be able to benefit a new group of students and create new jobs as well.
Greater Spokane Inc. acknowledges how important education is to the future and present workforce of our region. By partnering with local universities and colleges we can continue to build upon the foundation of excellence and help our region.