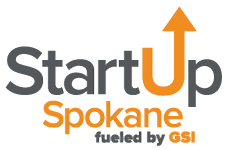 Launch and grow your business
Helping you reach your potential
StartUp Spokane connects you to the resources you need to launch and grow your successful business. Startup Spokane is a program of Greater Spokane Inc., in partnership with the Spokane Public Library.
Have an idea and not sure what to do with it? Explore the support resources to develop next steps.
So you've vetted your idea, developed your business model canvas, and conducted your market research. What's next? Engage with these resources to help launch your startup.
You've launched your startup and you're ready to grow. This is where you'll find the resources you need.
From idea stage to a full-fledging, growing company, our entrepreneurial ecosystem offers
numerous resources to support entrepreneurs like you.
Are you an organization who assists entrepreneurs and small businesses?
StartUp & Entrepreneurship News
StartUp Spokane Events
There are currently no posts. Check back later!