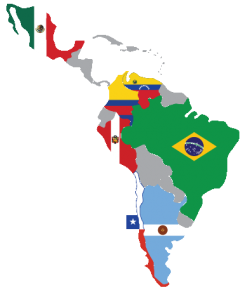 Local international trade experts convened at GSI on Monday November 2nd to share their insights on doing business in Latin America. Janet Bauermeister, International Trade Specialist with the U.S. Commercial Service gave a market briefing highlighting growth sectors and specific country developments.
Following Bauermeister's briefing a panel experienced in Latin America exports discussed the ins and outs of the market. The panel included:
Dr. Upendra Acharya | Gonzaga Law School, Associate Professor of Law
Doug Kemper | Washington Trust Bank, Director, International Banking
Victor M. Vera | Wagstaff, Latin America Sales Manager (retired)
Teri Zimmerman-Reynolds | Ray-Mont Logistics, USA Division Manager
More than half of all America's free-trade agreements are in Latin America, and a rapidly growing base of middle-class consumers and diversified industries is leading to increased demands for U.S. products. This, coupled with stable and growing business environments, makes Latin American countries a must for market exploration.
If you were unable to attend the program but are interested in Latin America market information, please contact Drew Repp. A great place to start exploring Latin American markets is the Look South initiative of Export.gov