How did this Spokane organization divert 5,000 tons of building materials from the waste stream and utilize recyclable goods to build more than 20 affordable homes for local families in need in the last 11 years?
Reduce. Reuse. Recycle. Rebuild. As an ecumenical Christian nonprofit serving families around the world, Habitat for Humanity believes in good stewardship of the resources it's been given. The Habitat for Humanity Store and others across the nation provide environmentally and socially responsible ways to keep reusable materials out of the waste stream, and provide funding for Habitat's work to build affordable homes for more than 300,000 families worldwide. Along with countless volunteers and neighbors, Habitat is "eliminating poverty housing in Spokane" – one family at a time.
So how does it work?
First, Habitat chooses families based on several factors. Families must be living in inadequate housing, have an income that falls between 25 – 60 percent of the Spokane area median income, must be able to repay the Habitat loan, and be willing to partner. Next, the qualifying family invests 500 hours of "sweat equity" before taking possession of the house and attends classes on home maintenance, budgeting skills, legal issues, neighbor relations, etc., to prepare for homeownership. Last, the family pays off the home at zero interest (an approximate $400 monthly payment) and those dollars recycle back into the program to build more homes.
The Habitat for Humanity Store Spokane began in 2000. The Store sells new and used building materials, furniture, and an array of items at discount prices to the general public. Basically, it's a fundraising arm for Habitat for Humanity – Spokane, providing approximately 15 percent of the affiliate's revenue each year. So every time you donate or purchase from the store, you are supporting another Spokane family's dream of homeownership. Now that's Buy Local in action!
Spokane's store is the highest producing Habitat store in Washington and tops the list for how much money it transfers to its affiliate, Habitat for Humanity – Spokane. That's great news for Spokane! Due to its success, the store turns over enough funds to build at least four houses per year and more than 20 homes since its inception. And to top it off, it has diverted more than 5,000 tons of building materials from the waste stream in the process.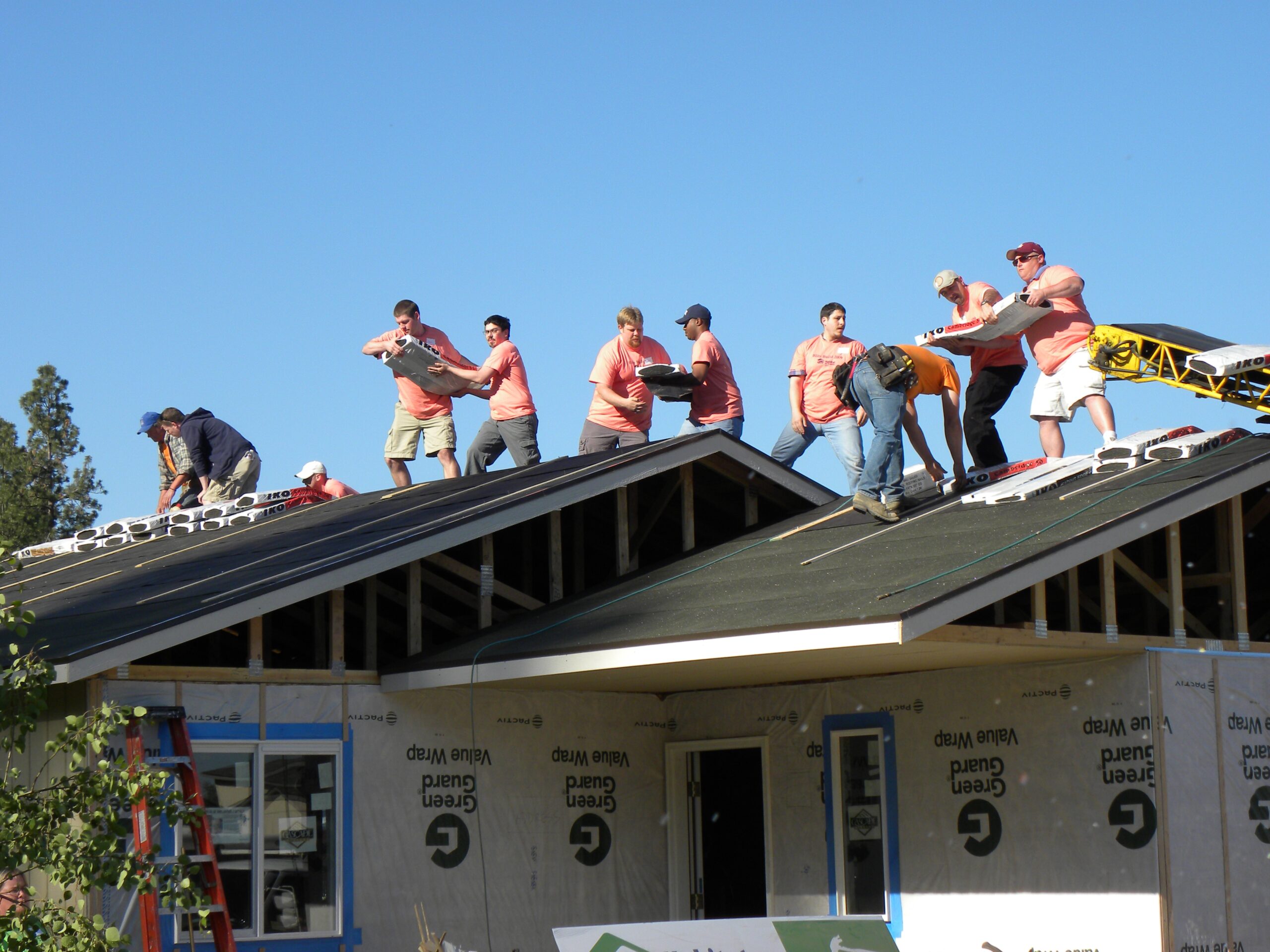 There are many opportunities for businesses to pitch in to support this effort to build affordable housing for families in need, and here are a few: provide time off for your employees to volunteer, offer payroll giving options through United Way or Combined Federal Campaign, or donate your good, reusable building materials, furniture, and items to The Habitat Store.
Our region is proud to have Habitat for Humanity – Spokane, a strong example of an organization gathering neighbors to work together to make this a better place to live, work, and play for all.