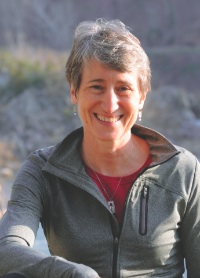 At a recent luncheon in Seattle U.S. Secretary of the Interior Sally Jewell spoke about the potential impacts of the Trans-Pacific Partnership (TPP). Jewell was nominated by President Obama and prior to her confirmation she served in the private sector, most recently as President and Chief Executive Officer of Recreation Equipment, Inc. (REI). Jewell joined REI as Chief Operating Officer in 2000 and was named CEO in 2005.
Jewell's comments centered on the environmental protections of TPP and the high standards the accord sets in this area. Here are three takeaways we had from her remarks:
Accountability/enforceability
Secretary Jewell noted that TPP is the first trade agreement to identify clear environmental standards and the agreement gives the United States the "teeth" to force countries to deal with illegal trade in wildlife, logging, drugs, and humans. Access to 11 other markets is the "carrot" for member countries. And the ability to cutoff access to those markets is the "stick" which allows for enforceability of environmental and labor standards.
Trade lifts up countries
"With the TPP's environmental and labor protections, you have the opportunity to lift the world up," said Secretary Jewell. While much of the political conversation regarding trade is limited to the benefits to the U.S., or who wins and looses in free trade agreements, what is often lost in the conversation is that as a whole trade improves the quality of life for people around the world. The role trade has played in developing economies and strengthening global markets has been evident in history, with South Korea being a prime example.
Countries and markets are inextricably tied
No amount of isolationism can alter the fact that the world shares the same air, water, fisheries and countless other resources. Even if we close our doors to foreign markets we will still be tied to the rest of the world, and feel the effects of each country's environmental actions, so better to be active in setting standards and rules for responsible trade around the world than sitting passively by on the sidelines.
About TPP
The Trans-Pacific Partnership is a free trade agreement between the U.S and 11 Asia-Pacific countries and is of great economic and strategic significance to the U.S. The trade accord would eliminate 18,000 tariffs on U.S. exports, help SMEs access markets and the benefits of trade, and protect intellectual property rights. A recent study estimates that the agreement could result in an $8.7 billion increase in Washington exports and create 26,000 jobs in our state. TPP was negotiated over seven years and signed on February 4, 2016 by all member States.  It is now awaiting a vote in Congress for ratification.