Leaders from across the state strategize solutions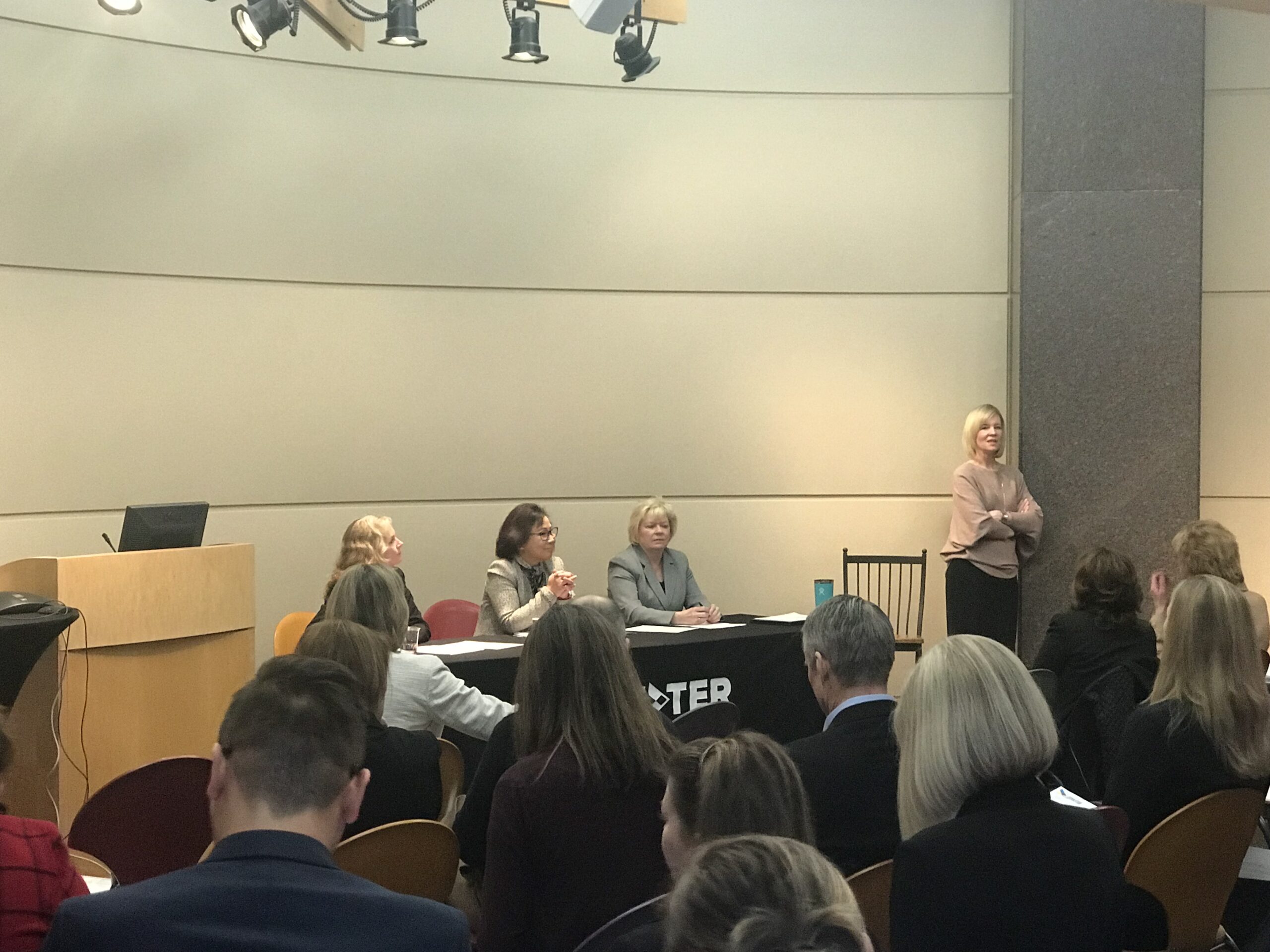 Earlier this month, leaders in health care from across the state traveled to GSI to participate in a Health Industry Development Group (HIDG) panel discussion. Florence Chang, Executive Vice President of Multicare Health System, Elaine Couture, Executive Vice President and Chief Executive of Washington-Montana Providence Health Care, and Kelly Stanford, Vice President of Clinical Operations and Marketing for Kaiser Permanente served on the panel. Michelle Hege, President and CEO of DH and our Board Chair Elect moderated the panel. Over 60 health care, business, higher ed and community leaders from across the region attended this high-level presentation. The room held excitement and interest as these leaders shared with transparency and conviction about finding practical solutions to improve the health of our community.
The discussion centered around how health care is changing, creating avenues to develop talent in health care, and finding ways to collaborate to accomplish more in the community. They also talked about social determinants of health and how those issues are being addressed in health care delivery: reducing family violence, access to mental health and substance abuse services, and access to affordable housing.
The meeting ended with discussion on positioning our region as the healthiest community in the state. Leaders in the room committed to focus on a goal that can show significant progress at the 6-month, 1-year and 2-year timelines. Identification and alignment of that goal is the work ahead. One of the ways community leaders can get involved is by helping to educate the community about health-related issues. A current issue affecting our workforce is opioid use; opioids are one of the leading causes of injury-related deaths in Washington State. One way to get involved and be proactive is by learning more at our Health Care Forum on the opioid crisis on February 27.
We are excited to see this momentum and collaboration toward a healthier community. Having a healthy and safe community means that economic development and our business community can flourish, while also serving individuals in our community.