By Alisha Benson, Greater Spokane Incorporated VP of Education and Workforce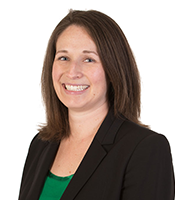 Talent. Jobs. Workforce. STEM. 21st Century Skills. Millennials. Silver Tsunami. Education Attainment.
Every day we hear, read, and see these words. What do they all mean?
We are in the midst of a huge shift in our talent and workforce needs. We are experiencing the mass exodus of baby boomers out of the workforce (10,000 baby boomers a day become eligible to retire). Millennials are still entering the workforce with a huge need to develop the skills necessary to meet employer demands, which leaves us wondering if we have the right workers to fill jobs, maintain our competitiveness and contribute to the community. The answer is yes.
GSI believes that education grows economies. In a 2016 survey of Site Location Consultants that focused on the Top 10 Site Selection Factors when vetting locations for business expansion and relocation, "availability of skilled labor" was the top factor. At GSI, we've been in a leadership position around education and workforce opportunities, needs and challenges for almost 20 years. For regional business development organizations, this is unique. The exciting news is that in the past four years, with the support of the Association of Chamber of Commerce Executives (ACCE) Education Attainment Division there is a growing trend, nationally, around the key role business development and chamber organizations play in driving, supporting and cultivating talent development. GSI leverages our position as an industry leader in this regard.
In September 2013, our Board of Trustees adopted a vision to grow education attainment in the region by increasing the proportion of residents in Spokane County with high-quality, high-demand degrees, or certificates, from 40% to 60% by 2025. With this vision, we made a choice to convene a community conversation to focus beyond the work we are already leading in career awareness, STEM and policy.
Our focus is the 86,000 working adults in Spokane County with some college, but no degree or certificate. These are individuals employed in business, contributing to our community. They are coworkers, employees, friends and partners.
Supporting the education of working adults opens doors of opportunity for our whole region. Adults who complete their degree or certificate can earn more money, advance their careers, and improve job security. Higher education institutions recruit new students and diversify their student base. Businesses improve company culture and gain a competitive edge. In short, an educated workforce means a healthy economy and thriving community.
Leveraging support from ACCE, Lumina Foundation, and a national organization, The Graduate! Network), we have formed a regional collaboration of business and higher education partners committed to design a system to help working adults return to school and finish their degree or certificate. The key to this system is a neutral Navigator who provides the intentional advisement for the employee of our member businesses. Through our neutral navigator, we will help working adults evaluate options and identify opportunities, match their goals with the programs of local higher education institutions, and help them find the support they need to return to school.
Simply put, we help working adults return to school, finish their degree or certificate and unlock opportunity for the future of our region and we help businesses become employers of choice by supporting their employees' return to school.
As business and community leaders, we invite you to join us and learn more. It takes all of us to get to 60% by 2025. We will help you start on the path to return to school and advance your career, to diversify your student body, to improve your workplace culture, to transform the Spokane region. Talent is our differentiator for growing our economy. To learn more contact our Education Attainment Director, Meg Lindsay at 509-321-3611.
#EducationGrowsEconomies #CreateSomethingGreater