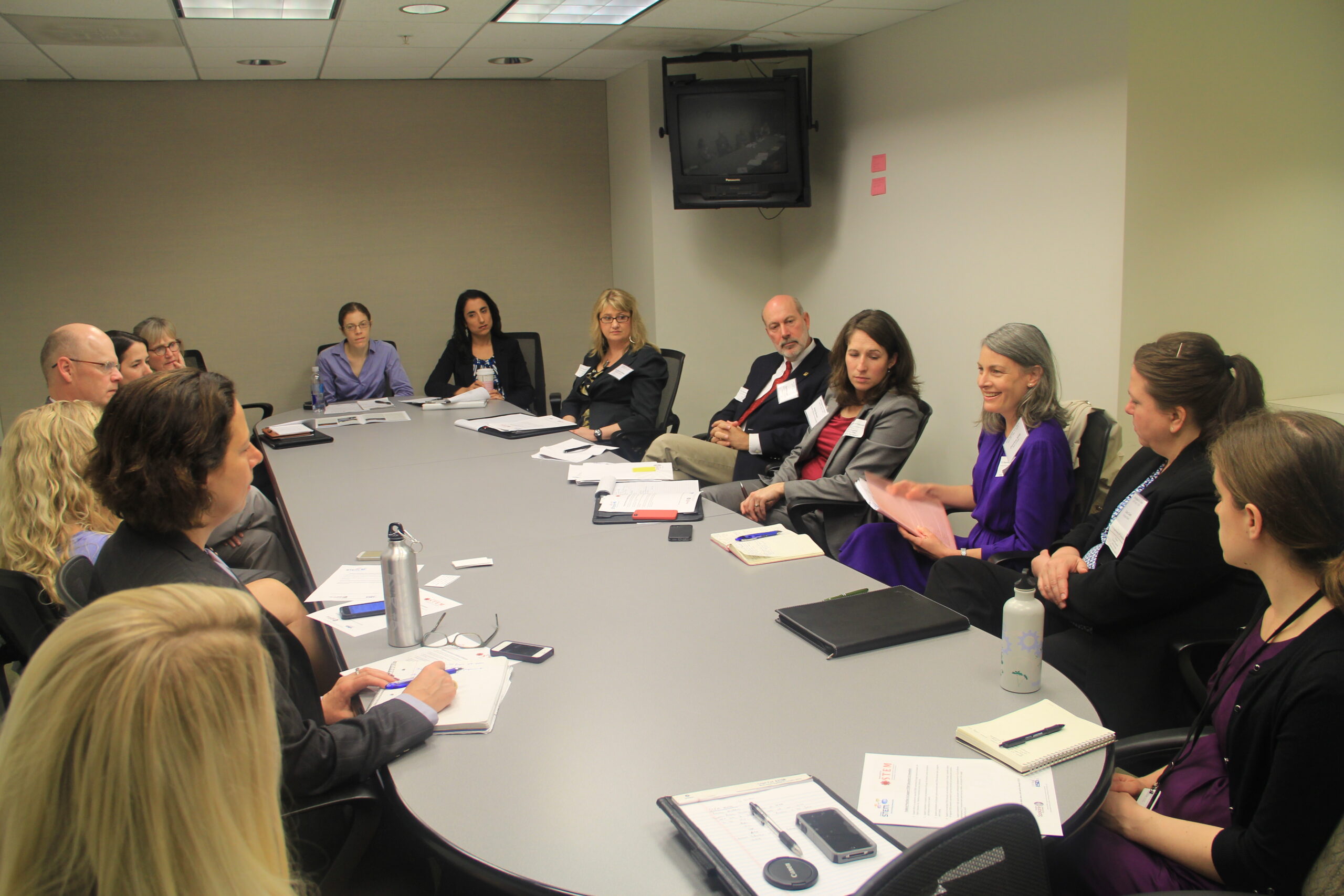 Washington D.C. – "Message delivered."
Those were the first words spoken by Scott Morgan, President of Spokane Community College, after he and nine other community, business and education leaders met Thursday in a small group with Camsie McAdams, the Acting Director of the Office of STEM at the U.S. Department of Education.
Here's  Christine Varela of Desautel Hege Communications talking about the meeting:
The purpose of the meeting was to share with the new office what Washington STEM and the Spokane STEM Network are doing to prepare students for STEM careers, which are and will continue to be in high-demand.
Alisha Benson, Vice President and Education and Workforce at Greater Spokane Incorporated and the Executive Director for Spokane STEM, and Caroline King, the Chief Policy Officer for Washington STEM, presented the programs happening in the greater Spokane region.
Being a new office, the Office of STEM needs to hear what communities are doing so to sustain itself. After meeting with the small group from Spokane, the office was impressed and Spokane was firmly put on their map.
The Spokane group highlighted the framework Washington STEM has set in place for STEM networks from around Washington, including Spokane. The Spokane group was very excited to showcase its work, and why not? There are a number of successful programs happening in the STEM world.
Among those programs is Greater Spokane Incorporated's Work 101 program, Business AfterSchool, Teaching the Teachers, the Riverpoint Academy, Spokane Valley Tech, Riverside Technical Academy, FIRST Robotics and more.
Spokane County Commissioner Shelly O'Quinn invited the representatives from the Office of STEM to visit Spokane to see for themselves what we're doing to prepare our future workforce.
President Obama has made STEM education a priority. It was nice to meet with the Office of STEM to brag about what we're doing in our region.