2020 Candidate Forum – Lt. Governor and Secretary of State
2020 Candidate Forums
Featured races – Lt. Governor and Secretary of State
*Submit candidate questions to events@greaterspokane.org*
Lt. Governor Candidates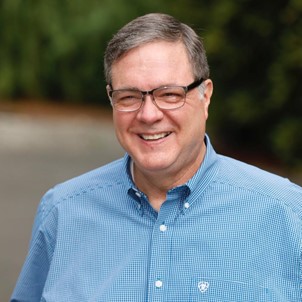 Democrat Denny Heck currently serves as the U.S. Representative for Washington's 10th congressional district since 2013. His district is based in the state capital Olympia and also includes much of eastern Tacoma.
Heck served as Chief of Staff to Washington Governor Booth Gardner from 1990 to 1993. Previously, he was Majority Leader of the Washington State House of Representatives and Chief Clerk of the House. He founded and served as CEO of TVW, the state equivalent of C-SPAN. From 1999 to 2012, he served on the board of directors of Intrepid Learning Solutions,[2] which he co-founded with Christopher Hedrick.
On December 4, 2019, Heck announced that he would not seek reelection in 2020.[3] Heck has received the endorsement of the living former governors, former lieutenant governor Brad Owen, and most of his congressional colleagues.
Heck received first place in the primary with 25% of the vote.
Democrat Marko Liias currently serves as a member of the Washington State Senate, representing the 21st legislative district. The district, located entirely within Snohomish County, includes portions of Lynnwood and Everett, as well as his hometown of Mukilteo. He previously served as a member of the Washington House of Representatives and on the Mukilteo City Council.
He currently serves as the Senate Democratic Floor Leader and has earned the endorsement of most of his Democratic Senate colleagues, as well as the current Lieutenant Governor Cyrus Habib.
Liias received second place in the primary with 18% of vote.
Secretary of State Candidates
Gael Tarleton was first elected to the House of Representatives in 2012, Tarleton serves Washington's 36th Legislative District, covering the neighborhoods of Ballard, Magnolia, and Queen Anne in Seattle. Tarleton currently serves as chair of the House Finance Committee. Tarleton has been endorsed by the Stranger.
Tarleton received second place in the primary with 43.29% of the vote.
Kim Wyman is the current Washington State Secretary of State. In 2001, Wyman was appointed as Thurston County Auditor, succeeding Sam Reed—she would again succeed Reed following her election as Secretary of State of Washington. She was eventually elected to the position and later reelected, as recently as 2010. She is the only Republican to hold statewide office in Washington. Wyman has been endorsed by the Seattle Times, the Everett Herald, and the Columbian.
Wyman received first place the primary with 50.89% of the vote.
EVENT PARTNERS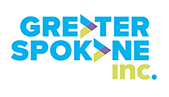 INTERACTIVE WEBINAR LINK WILL BE INCLUDED IN THE REGISTRATION CONFIRMATION EMAIL