2020 Legislative Forum and Reception
ELECTED OFFICIALS– Please contact Robyn Haynes at events@greaterspokane.org or 509-321-3643 to register for this event. "Elected official" is defined as someone holding an elected, public office for city, county, state, federal, or locally represent a federally elected official.
VIRTUAL FORUM 3:30-5:15 PM
The Legislative Forum & Reception is your chance to meet local and statewide legislators and get the voice of your business heard.
Join us as we hear from our keynote speaker, Secretary of Health John Wiesman, DrPh, MPH. He will provide an update on the state's COVID response, COVID testing and vaccine plan, and other public health updates.
We will also preview GSI's 2021 State Legislative Agenda and listen to an engaging panel of legislators from both sides of the aisle moderated by GSI Lobbyist Jim Hedrick.
Wrapping up the dynamic event, we will hear from Director of the Washington State Department of Commerce, Dr. Lisa Brown. She will share a timely update from the Department of Commerce, as well as a snapshot of the programs and grants in place for businesses this year.
SUBMIT YOUR QUESTIONS TO EVENTS@GREATERSPOKANE.ORG
MEET THE KEYNOTE
John Wiesman, DrPH, MPH, was appointed secretary of health by Governor Jay Inslee and joined the Department of Health in April 2013. The Secretary of Health enforces all laws created for the protection of public health and all rules established by the State Board of Health.
He's an accomplished transformational leader with more than 22 years of local public health experience and focuses on whole systems approaches to improving health.
MEET THE PANEL
PRESENTING SPONSOR
MAJOR SPONSORS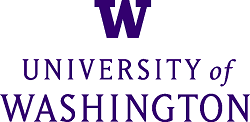 SUPPORTING SPONSORS
VIRTUAL MEETING DETAILS INCLUDED IN REGISTRATION CONFIRMATION EMAIL