Accelerating to a Clean Future The Road to Sustainable Transportation
NOTE: REGISTRATIONS ARE CLOSED. THERE WILL BE LIMITED ONSITE TICKETS AVAILABLE FOR PURCHASE.
Do you wonder what the future will look like in 10-20-30 years? Technology continues to develop rapidly, and clean transportation is no exception. Industry advancements leave us with many questions about the future of transportation and how we can position ourselves for success.
Join us as we explore these questions and possibilities for the future of clean transportation, including industry trends, market changes, and policies that will affect our region.
Enjoy breakfast with other professionals as our Keynote speaker, an expert in clean transportation technologies, paints a picture of where we are now and the possibilities for the future. This engaging presentation will analyze our paths forward and how economics, risks, and technology will impact this journey.
Following this, we will hear from a panel of local and regional experts, who will provide various perspectives on transportation trends. At the end of the event, there will be time to answer questions.
Join us on this journey of sustainable transportation. Let's ACCELERATE toward a clean future together!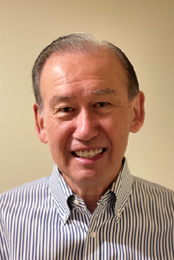 About our Keynote Speaker
Charlie Allcock is an industry leader in the transition of transportation to use zero-emission technology to move people and freight. He provides strategic consulting services to clients in heavy-duty vehicle manufacturing, electric utilities, and other organizations active in clean transportation.
An electric utility industry veteran of over four decades, he led a number of innovative transportation electrification projects as Director of Business Development at Portland General Electric (PGE), Oregon's largest electric utility, and was recognized as a global leader in transportation electrification by Automotive News with the Electrifying 100 award.
Charlie serves as the Senior Infrastructure Advisor to the International Council on Clean Transportation (or ICCT, https://theicct.org/) and is active in a number of their projects worldwide, including the EU, North America, and China. He also advises Japanese electric utilities around transportation electrification developments in the US.
Born and raised in Kobe, Japan, Charlie is a graduate of Oregon State University, receiving a bachelor's degree in electric and computer engineering, and a master's in management science. He is currently based in Portland, Oregon, and is a frequent presenter at industry conferences and events. Charlie has been driving electric since 2011.
NOTE: REGISTRATIONS ARE CLOSED. THERE WILL BE LIMITED ONSITE TICKETS AVAILABLE FOR PURCHASE.