The Inland Northwest Farmers Market Association (INWFMA) is a new nonprofit member partner of GSI and consists of a coalition of 10 farmers' markets serving the Inland Northwest. They work to nurture and empower farmers' markets as a vital tool for economic development, sustainable agriculture, food security, and community connectedness.
One of their markets, the Spokane Farmers Market, Spokane's oldest farmers market is relocating to Coeur d'Alene Park in Browne's Addition; corner of 4th Avenue and Chestnut Street. Since its founding in 1998, the Spokane Farmers Market has been dedicated to promoting local agriculture and connecting Spokane residents with fresh, healthy food.
"We are very excited to be moving to such a beautiful location in one of Spokane's oldest neighborhoods," said Kira Olsen, Board President, Olsen Farms. "It feels like a great way to celebrate our 25th anniversary and we're looking forward to a vibrant market season."
Coeur d'Alene Park offers a beautiful and shady space for vendors to showcase their locally grown produce, meats, and handmade baked goods and products. The park's central location in historic Browne's Addition provides easy access for visitors and residents alike. The new location is an anchor stop on STSA's new Central City Line, making for an easy commute to and from the market.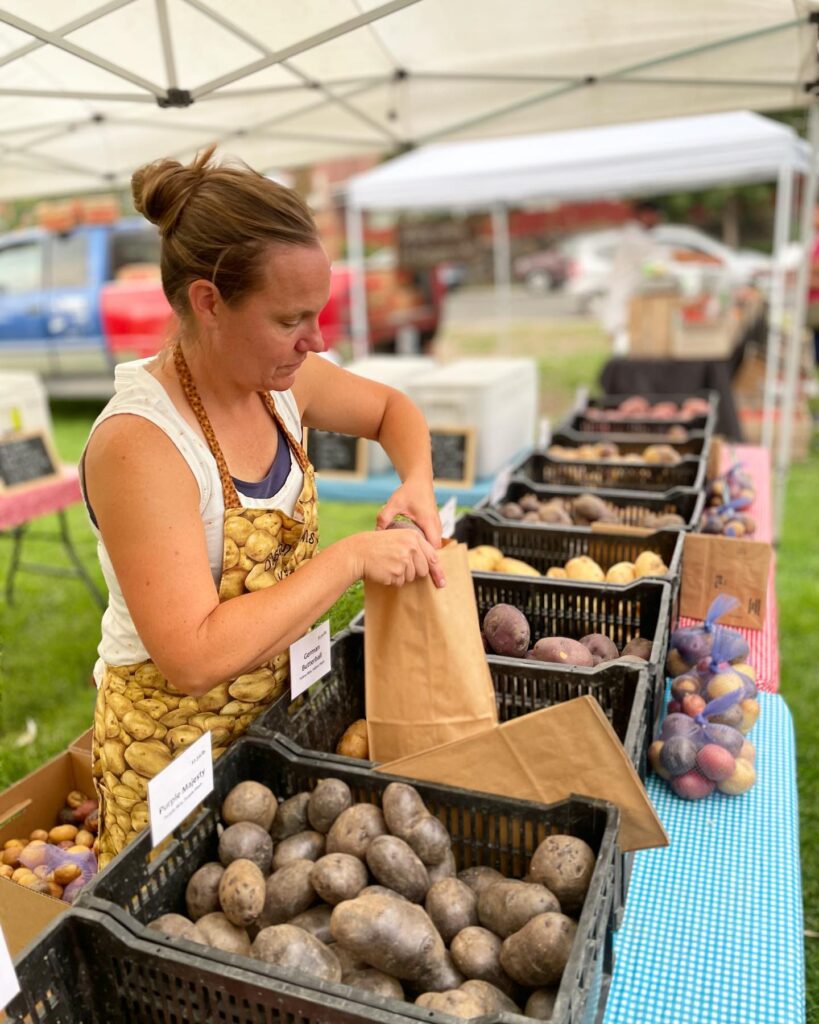 Kira Olson, president of Spokane Farmers Market Association
This move kicks off the Spokane Farmers Market's 25th season, and on their opening day, May 13 (open 9-1), Mayor Nadine Woodward will read a proclamation that recognizes the Market's contribution to the local community and economy over the past 25 years.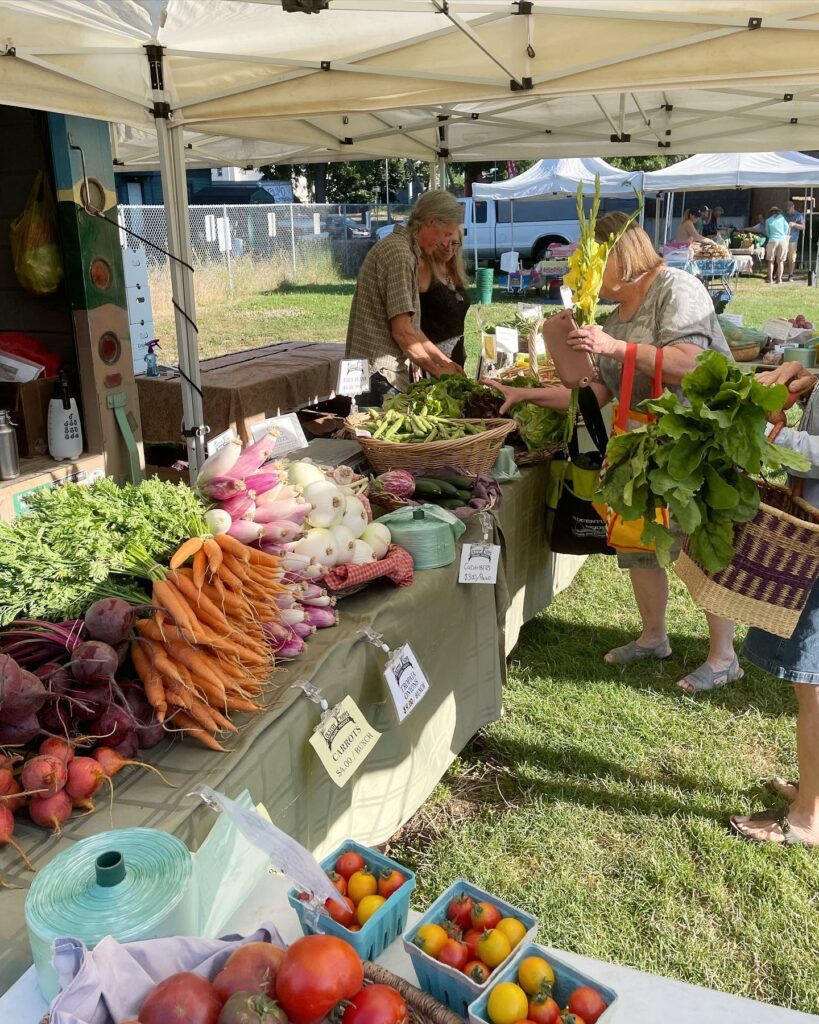 Tolstoy Farm at the Spokane Farmers Market
Also opening this week:
The Chewelah Farmers Market
Located at 800 N Park St Chewelah, WA (5/12/23 and Fridays from 11-3:30)
Fairwood Farmers Market
Located at 319 W Hastings Spokane, WA (5/15/23 and Tuesdays from 3-7) 
Already open:
The Thursday Market in South Perry
Located at 1000 S Perry is open Thursdays 3-7.
The Northeast Washington Farmers Market
On Oak and Astor in Colville, WA is open Wednesdays & Saturdays 9-1. 
And coming soon:
Millwood Farmers Market
Located in Millwood City Park, Millwood, WA. Opening 5/31/23
Liberty Lake Farmers Market
Located at 1421 N Meadowwood Ln, Liberty Lake, WA. Opening 5/20/23
Emerson Garfield Farmers Market
Located at 2310 N Monroe, Spokane, WA. Opening 6/2/23
Spokane Valley Farmers Market
Located at 2426 N Discovery Pl, Spokane Valley. Opening 6/2/23
To learn more about Inland Northwest Farmers Market Association and the Spokane Farmers Market visit inwfma.org and spokanefarmersmarket.org.