Read about our member partner Girl Scouts of Eastern Washington and Northern Idaho and how they make a huge positive impact on our community in more ways than one.
When most adults hear about the Girl Scouts, the name rings synonymously with their favorite cookie. Selling cookies is something that the Girl Scouts of Eastern Washington and Northern Idaho, are known for, but that's truly just the tip of the iceberg. Talk to Brian Newberry, CEO, Girl Scouts of Eastern Washington and Northern Idaho, and you'll understand that what the Girl Scouts do is much more than satisfying our sweet tooth. They create leaders teaching STEM, life skills, entrepreneurship skills, and outdoor skills to build girls of courage, confidence, and character.
Did you know that over 50% of Girl Scouts alumni go on to be business leaders, with many going on to serve as elected officials? This is because from a young age these girls are taught confidence. Confidence is a word you'll hear used often around the Girl Scouts of Eastern Washington and Northern Idaho and as we all know it's something that's easy in principle, yet can be tough to master in practice. From a young age these girls work on bronze, silver, and gold awards to provide innovative solutions to intractable problems and support Spokane. Through this, cookie sales, and many other program activities they build, you guessed it, girls of confidence, with a goal of going out and making the world a better place.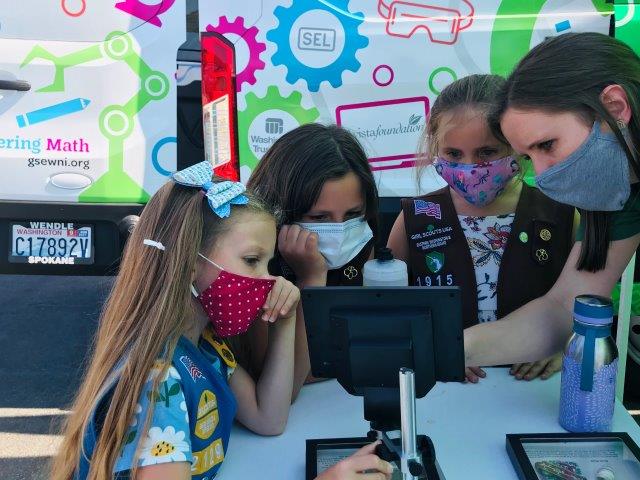 They couldn't do it without you. Last year, like most other organizations, the Girl Scouts struggled through COVID which made a lot of their regular activities more difficult to achieve. However, "the good citizens of the inland NW came to help us in creative ways including supporting drive through cookie booths and other new ventures. And companies like Rosauers extended a hand when the night was darkest. We survived and our Girl Scouts made the most of the lemons. We have such a generous and kind community that uplifts our youth," said Brian Newberry. 35,000 boxes of cookies were also bought to give to health care workers and the military this year.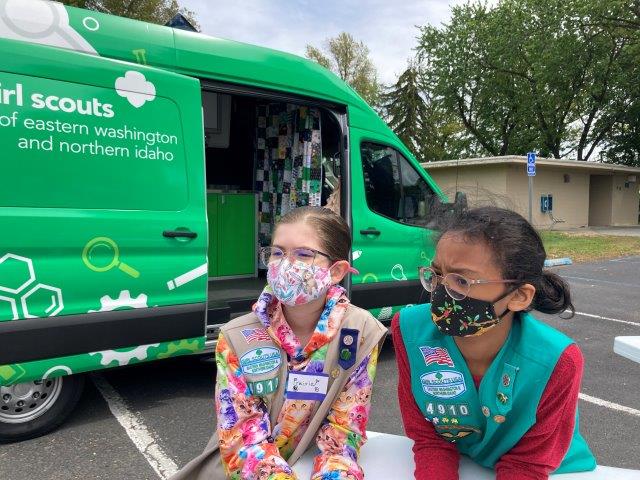 Next time you see a Girl Scout selling cookies, be sure to buy some knowing that you are helping that girl in incalculable ways. You are supporting her, her troop, and helping to provide future programming. You get your favorite cookie to snack on, and they not only get help with everything mentioned above, but you're also giving them another dose of confidence, thus helping the future of our community.
For more information about the Girl Scouts of Eastern Washington and Northern Idaho visit https://www.gsewni.org/