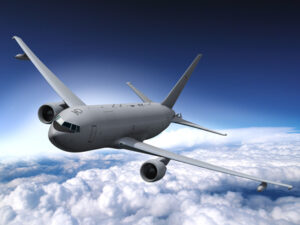 Join us and help Fairchild Air Force Base land new KC-46A tankers. This marks the second time Fairchild has made the short list to receive new tankers, following its first review a few years ago.
The Air Force is holding a series of Environmental Impact Statement (EIS) scoping meetings across the U.S. regarding the proposed beddown of KC-46A tankers at bases throughout the nation, including Fairchild Air Force Base. These scoping meetings assess the potential environmental impact of receiving KC-46A tankers at Fairchild, which will require personnel, facilities to support aircraft operations, and pilot and operator requirements.
Attend the Spokane EIS Scoping Meeting
U.S. Air Force Environmental Impact Statement Scoping Meeting
Thursday, January 12
5 p.m. – 8 p.m.
The Lincoln Center | 1316 N Lincoln Street
The public is encouraged to attend the open house EIS scoping meeting to learn more about the proposal and assist the Air Force in scoping issues to evaluate in the EIS. The Jan. 12 scoping meeting is arranged in a "come and go" format, with no formal Air Force presentation or opportunity for public testimony. Additionally, written comments will be accepted at the meeting.
Your input and participation in the EIS Scoping Meeting is very important as we advocate for Fairchild Air Force Base to land the new tankers. Join us as we position Fairchild as the ideal choice to receive these new tankers, providing the base with an abundance of community support to fuel future missions.