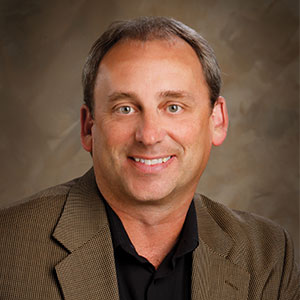 (SPOKANE, Wash.) – The Greater Spokane Incorporated (GSI) Board of Trustees voted today to appoint Todd Mielke as the new CEO of the organization. Todd brings with him a deep commitment to our region as well as extensive experience in public policy, economic development and regional issues.
"We are thrilled that Todd has accepted the position of CEO. We had an excellent candidate pool, and after thoroughly vetting all applicants, Todd rose to the top as the most qualified candidate," said Christine Johnson, Board Chair of GSI. "Todd's commitment to our region and his experience in tackling big community issues with a strong collaborative spirit makes him the right person for the job."
The selection process to fill the CEO role was led by a search committee comprised of GSI Executive Committee members and former board members that narrowed the dynamic pool of 20 candidates down to six, with three of those being local candidates.
"With Todd's most recent experience as a County Commissioner, his past experience as a small business owner, and as a legislator, he brings with him a set of credentials that will provide leadership for GSI and our community," said Jeff Philipps, CEO Search Committee member and President, Rosauers Supermarkets. "Todd has strong bi-partisan relationships and extensive experience in the legislature with a solid record of cooperation and collaboration. GSI is fortunate to have him."
"Having worked with GSI in many capacities throughout my career, I am very excited to join such an important organization and a great team of people," said Todd Mielke. "I am looking forward to providing leadership to the organization and the opportunity to be a voice for business across the region, convening important groups, stakeholders and individuals on issues that impact our community."
Todd has served as a Spokane County Commissioner for the past 11 years.  He has an extensive background in public policy and advocacy, working four years as a staff member in the Washington State Senate and then serving as a legislator where he was the Majority Caucus Chair and named a national Legislator of the Year.  He is also a former small business owner. Todd currently serves as a board member on the National Association of Counties, the Washington State Association of Counties, Visit Spokane, and the Spokane Regional Transportation Council.
Todd will start as the organization's CEO in February.
About Greater Spokane Incorporated
Greater Spokane Incorporated (GSI), the Spokane region's Chamber and Economic Development organization, has been creating something greater for Spokane and the Inland Northwest since 1881. GSI is charged with the mission of growing jobs and business investment through robust programs in economic development, workforce development, public policy and small business. GSI is funded through a combination of private and public investment, including 1,200 private-sector member investors; Spokane County; Washington State Department of Commerce; and the cities of Spokane, Spokane Valley, Airway Heights, Cheney, Deer Park, Liberty Lake, Medical Lake, Millwood, Newport, and the Kalispel Tribe of Indians. For more information, visitwww.greaterspokane.org or contact us at 509.624.1393 or 1.800.SPOKANE.