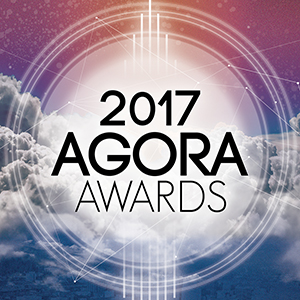 The AGORA Awards is our annual awards ceremony to celebrate business excellence in the Greater Spokane community. Each year, this event brings together businesses of all kinds: small, medium, large, and nonprofit. GSI solicits nominations from members, volunteers, past winners and nominees, business owners, and the public. This ensures that each business nominated not only contributes to the region's economic growth, but also makes a meaningful impact on the community.
After the nominees are selected, a panel of judges uses the information given from detailed questionnaires to narrow the field to finalists and conduct formal interviews. Businesses are judged on criteria including: growth, marketing strategy, employee environment, customer service, response to adversity, strategic planning, creativity, and contribution to the regional economy.
To gain perspective on the AGORA Awards judging process, we spoke to Dianne LaValley, Senior Vice President and Recruiting Manager for Robert Half Finance & Accounting. LaValley is this year's AGORA Awards Honorary Chair. For the past eight years, she has served as a head judge on our panel, which has allowed her to see a wide array of businesses recognized through the awards ceremony.
According to LaValley, the AGORA Awards are different from other local awards because they really give judges an opportunity to know a company from the inside-out. She notes that throughout the years, a growing number of businesses are nominated who are not members of Greater Spokane Incorporated. Additionally, she said this demonstrates that opportunities are expanding and businesses in Spokane are diversifying.
In the past, businesses have also been nominated for multiple years of the awards ceremony. These businesses take the experience of evaluating their businesses and being judged by a panel of professional to improve their business models, and end up winning the following year. The judges look for concise answers to give the businesses an opportunity to showcase what they do for someone outside of their industry.
The 20 judges for the AGORA Awards come from all industries of the regional business and nonprofit community. As seasoned judge, LaValley encourages people in the community to be involved in the awards process in this manner. The judges have the opportunity to evaluate businesses in a very unique way and play a fundamental role in business excellence throughout the Spokane region.
Join us at the 32nd annual AGORA Awards, Wednesday, June 7 at the Spokane Convention Center. Thank you to Bank of America for being our Title Sponsor for the awards ceremony. Special thanks to Robert Half for being our Post Event Advertising Sponsor. Finally, thanks to our In-Kind Stage Sponsor,  LCD Exposition Services.