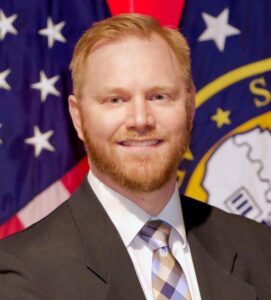 The following post was submitted by Jeremy Field, regional administrator of the SBA Pacific Northwest Regional Office. You can follow the organization on Twitter @SBAPacificNW.
—
Like most of us, I love hearing a good story. Tales of heroes, challenges and grit in the face of insurmountable odds get me every time.  Since I started working for the U.S. Small Business Administration (SBA) this past January, it has been my pleasure to learn about the entrepreneurial heroes of the Pacific Northwest.
From April 29-May 5, 2018, the SBA will shine a spotlight on our nation's 30 million small businesses as we celebrate National Small Business Week. Through community events across the country, we honor entrepreneurs whose achievements during the past year stand out.
As I get to know more businesses in the Inland Northwest, their innovation and achievements are impressive. They thrive in the typical measures of success, such as increases in sales, expansion to new markets and hiring new employees. But what really sticks with me are their stories.
The innovative ways to stand out from the competition, the tenacity to forge ahead when money runs out, the moments and decisions that become game-changers for their business –  this is what impresses me most about small business owners.
In fact, small businesses create two out of every three net new jobs in the private sector. And, more than half of all Americans either work for or own a small business. Entrepreneurs not only make a living for themselves, they make their neighborhoods vibrant places to live and work all while contributing to our nation's economic strength.
During National Small Business Week, I share three ways I hope you'll join the celebration:
Participate in the First-Ever SBA Virtual Conference
Meet other small business owners and chat with industry experts at this free, three-day virtual conference May 1-3, 2018 from 9:30 a.m. to 3:30 p.m. PT each day.
Participate in all the webinars or pick and choose from a dozen topics including Get New and Repeat Business On Autopilot with Email Marketing, Managing Your Finances in the Cloud, Hug Your Haters: How to Embrace Complaints & Keep Your Customers, and Fusion Marketing: The Next Generation of Marketing.
The virtual conference offers all the best parts of an in-person conference, but without the hassle of traveling. Register now.
Join the Conversation on Social Media
Whether you join our Twitter chat May 4 at 9 a.m. PT or share the impact small business has in your life, use the hashtag #SmallBusinessWeek to be a part of the conversation.
Even better, make every week Small Business Week by following us at @SBAPacificNW for news, tips and small business resources year round.
Grow Your Business with SBA Tools
The SBA is proud of our role in fostering business growth for nearly 65 years through our Spokane office and local partners. We power the American dream by connecting entrepreneurs with the capital, resources, business know-how and expertise for each stage of the business lifecycle. Visit www.sba.gov or contact our SBA Spokane team at (509) 353-2800 to take your business to the next level.