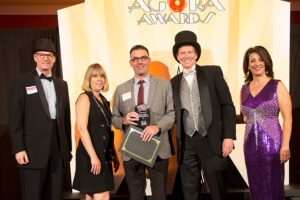 The AGORA Awards are an annual ceremony to celebrate business innovation, determination, and overall excellence in our community. The businesses nominated go through an extensive judging process by 20 volunteer judges. The finalists in the small business category were Indaba Coffee, Jason Swain & Associates, Kendall Yards Night Market and Tinderbox Consulting. The winner of the category was Jason Swain & Associates. Indaba Coffee also received the award for community service. Congratulations!
Pictured above: Jason Swain & Associates, LLP
Indaba Coffee- A social benefit coffee company currently operating two locations in Spokane.
Jason Swain & Associates, LLC- Helps organizations survive and thrive by creating and sustaining fully aligned and high performing teams.
The Kendall Yards Night Market- Supports local agriculture, provides neighborhood access to healthy food, and promotes a sense of community within the West Central neighborhood.
Tinderbox Consulting- Serves small businesses, entrepreneurs and nonprofits by offering tailored business, marketing and sales consulting.
*Small Business Award Winner: Jason Swain & Associates, LLP*
*Community Service Award Winner: Indaba Coffee*
A very special thank you to Little Fish Productions for their excellent work with the videos above.
Another huge thank you to our sponsors this year! This event would not be possible without them.
Title Sponsor: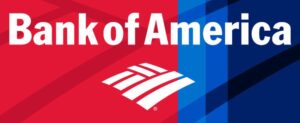 Category Sponsors: Asuris Northwest Health, Garco Construction, Magnuson Hotels, and Northwest Farm Credit Services
Media Sponsor: Journal of Business
In-kind Sponsors: LCD Exposition Services, Little Fish Productions, Spokane Civic Theatre, and Referee Photo.
Post Event Advertising Sponsor: Accountemps, a Robert Half Company and OfficeTeam, a Robert Half Company.