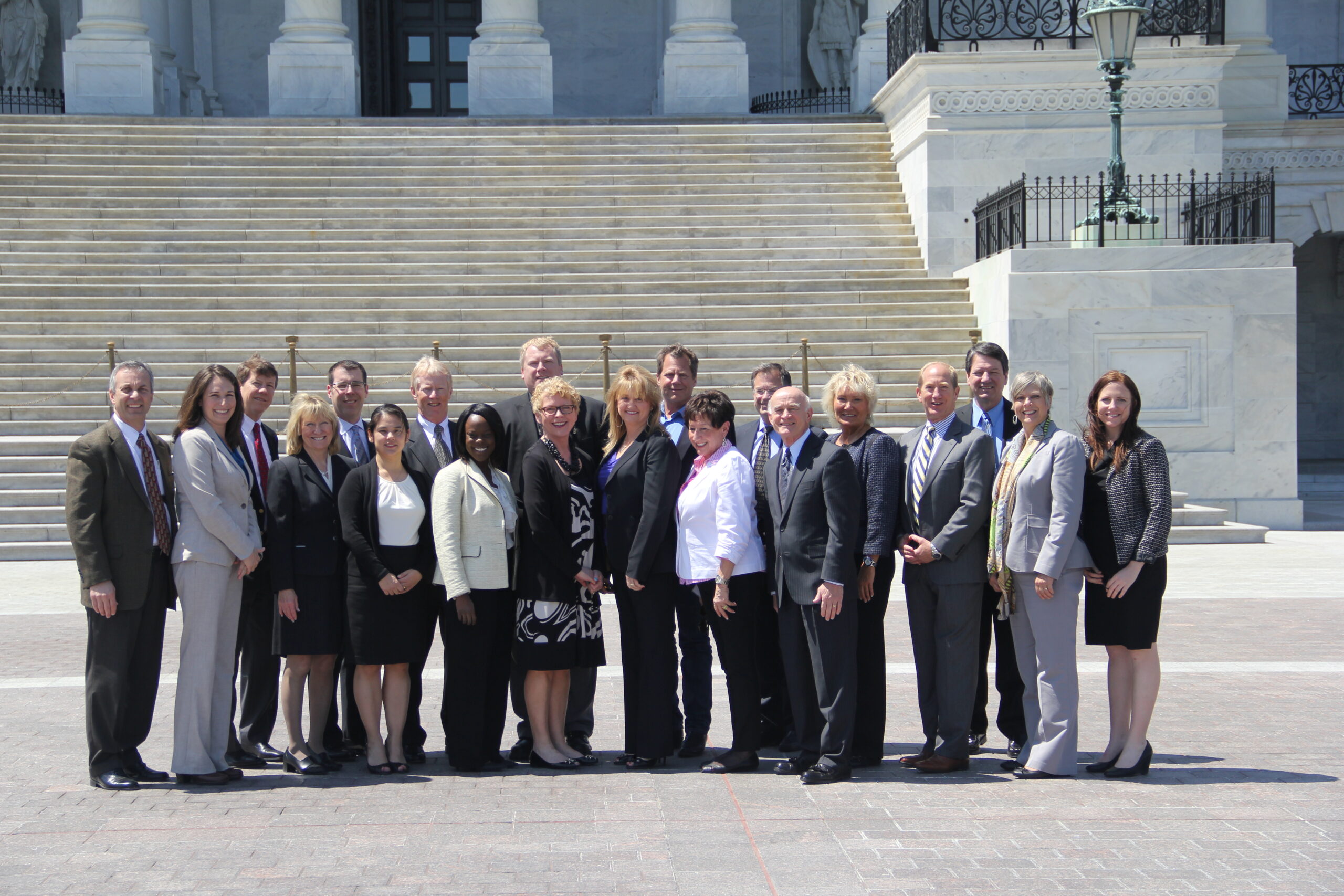 April 25, 2013
WASHINGTON D.C. – Spokane civic leaders presented the region's case for expanded graduate medical education Thursday to elected officials' staff members as part of Greater Spokane Incorporated's annual "D.C. Fly-in."
With a new medical school at the Riverpoint Campus in Spokane and a new Pharmaceutical and Health Sciences building set to open this fall, the next step in expanding medical education is growing Graduate Medical Education (GME) slots in the region, civic leaders say.
The group presented the region's position alongside Ashley Thompson of the American Hospital Association (AHA). In 1996, Congress put a cap on the amount of residency slots states are eligible for.
The Resident Physician Shortage Reduction Act of 2013 was recently introduced by Senators Bill Nelson (D-FL), Harry Reid (D-NV) and Charles Schumer (D-NY). The legislation would create 15,000 residency slots (3,000 per year for five years), though there is a big roadblock.
"Funding is the issue," Senator Patty Murray (D-WA) said earlier this week.
Residency slots are funded through Medicare, and reductions in Medicare funding impacts GME.
The Resident Physician Shortage Reduction Act of 2013 would make new medical schools with a rural location focus (like WSU Spokane) a priority, if it can pass. The amount of residency slots in Central and Eastern Washington is well below the national average.
Group Meets at Pentagon to Discuss Fairchild Air Force Base
A small group met with officials from the United States Air Force on Thursday to discuss Fairchild Air Force Base's candidacy for being the Main Operating Base for the new KC-46A tankers. As reported yesterday, the Air Force's initial recommendation has been delayed. The recommendation is now expected sometime in mid-May.
The Air Force will make its recommendation and the chosen site will undergo an Environmental Impact Study before an absolute decision is determined.
This annual advocacy trip to Washington D.C. is planned through a partnership between Greater Spokane Incorporated and the West Plains, Spokane Valley, Post Falls and Coeur d'Alene chambers of commerce.