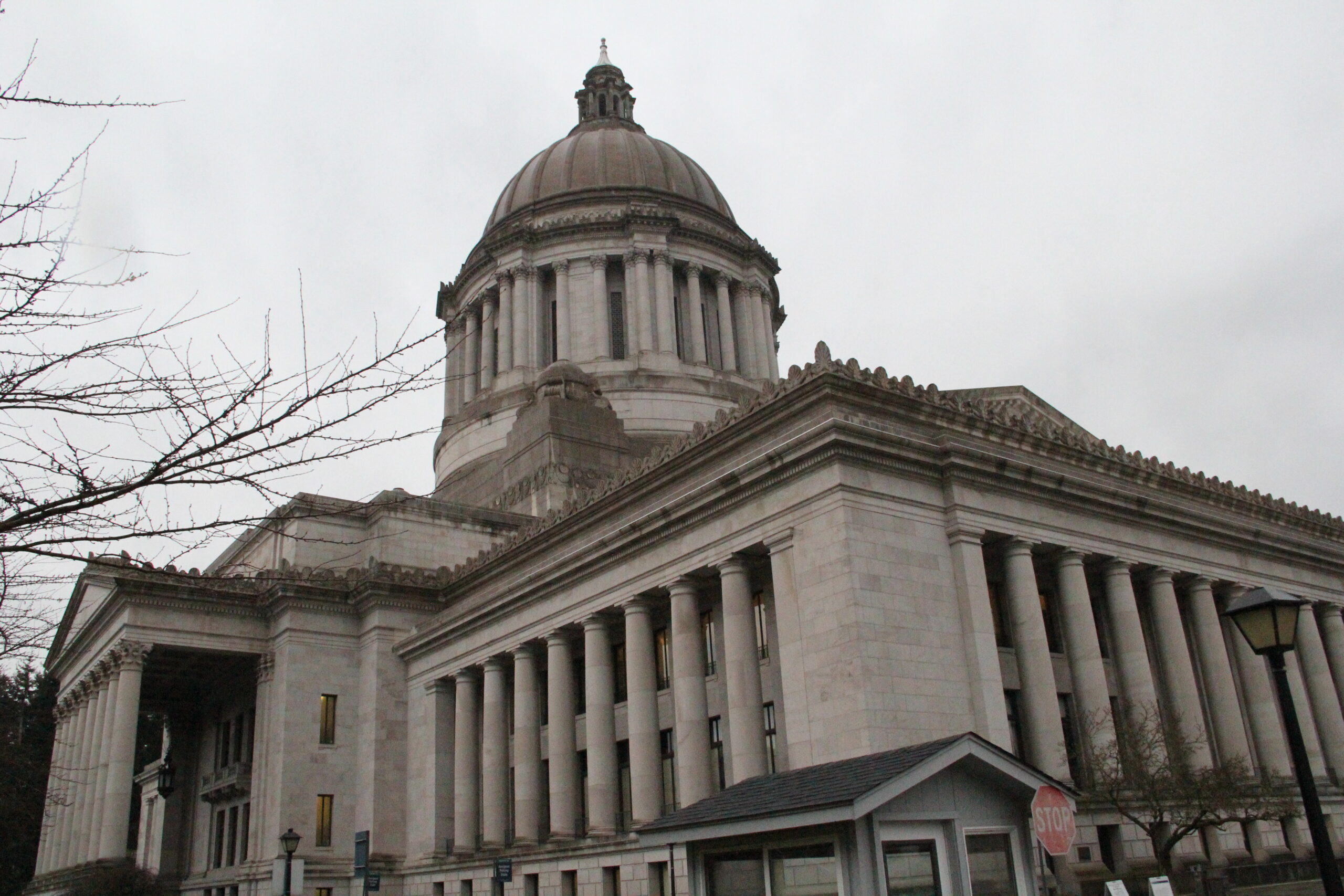 January 23, 2013
OLYMPIA, Wash. – Nearly 90 Spokane area business, educational and community leaders arrived in Olympia today with an agenda full of items the delegation deems important for the region. The group met with lawmakers today to discuss K-12 education and health care issues – two sectors of great importance to the greater Spokane area.
Before meeting with lawmakers, though, the group met with Ted Sturdevant, Governor Jay Inslee's Legislative and Policy Director. Sturdevant couldn't provide too many details since he's been on the job for one week. He did, though, touch on transportation.
"Building a transportation package will take some cobbling together of various interests," the former head of the Department of Ecology said. The North Spokane Corridor, one of the Spokane delegation's interests, figures to be discussed prominently in committee meetings. The group from Spokane is also asking for funds for State Route 904, State Route 902, I-90 from Sullivan Road to the Idaho border and other projects.
The group met with Representative Sharon Tomiko Santos (D-Seattle) and senators Rosemary McAucliffe (D-Shoreline) and Andy Billig (D-Spokane) to talk about K-12 education funding.
In December of 2011, the Washington State Supreme Court ruled that the state wasn't fully funding public education as mandated by the State Constitution. Funding for K-12 education is expected to be a top priority this legislative session.
"Our right to life, liberty and the pursuit of happiness depends on our education to allow us those rights," Representative Santos said.
Santos stressed that the legislature needs to look at both the funding and the care our children receive as part of their education.
"We cannot fulfill our constitutional obligation and ignore our moral obligation," she said. Santos and other lawmakers, like Senator McAucliffe, said the state needs to use funding to provide more counselors and resource officers in schools across the state.
Lawmakers the Spokane group met with all agreed that in order to fully fund K-12 education, there needs to be "more money in the system," as McAucliffe put it. Whether more money comes from taxes or cuts remains to be seen.
On the topic of health care, the biggest question was how the state was going to fund its new health exchange. Representative Eileen Cody (D-Seattle) said the legislature has three options: Tax insurance plans; tax insurance plans and collect a fee from those within the exchange; or just collect a fee from those within the exchange. The second option – a mix of taxes on insurance plans and collecting fees from those in the exchange – seems to be the option with most support, Cody said.
The group from Spokane continues its trip on Thursday with meetings on transportation and higher education. The group will also meet with top leaders from each party as well as Governor Jay Inslee.
Get updates on the trip by following @GreaterSpokane on Twitter and by using #SpokaneInOlympia.