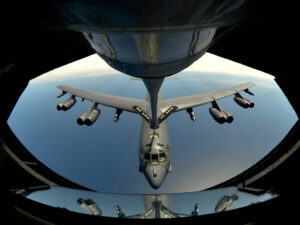 Retaining jobs is the first priority of any community. Retaining approximately 5,700 jobs should be the priority of all communities benefitting from those jobs.
Fairchild Air Force Base employs about 5,700 people, and whether those jobs are around for many more years is up to the community. That's why it's important that all communities – Spokane County and the cities of Spokane, Airway Heights and Medical Lake – implement land-use regulations that help protect and preserve the base.
The Joint Land Use Study (JLUS) – funded by the Department of Defense to the tune of nearly a quarter million dollars – was developed to guide that protection. It gathered input from Fairchild and its surrounding municipalities. It prohibits certain developments that could encroach upon the base and restrict the base's flying and training missions by limiting air space.
Both the Spokane County Commissioners and the Spokane City Council voted unanimously to implement the JLUS.
So why is this land-use agreement important? Simply put, it could go a long way in securing the base for many years to come, and assist its effort to attract new missions.
Last week, the United States Air Force released the criteria for basing the new KC-46A tankers. Fairchild is currently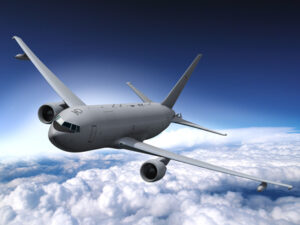 home to the KC-135 tankers, which are important for our nation's security, but are also reaching retirement age, so to speak. Attracting the new KC-46A would enhance Fairchild's mission.
When the Air Force looks to base the new tankers, or when the Base Realignment And Closure (BRAC) Commission looks at what bases to potentially close within the next few years, we want Fairchild to be in good standing. Implementing the JLUS does just that.
When certain developments – such as high density developments – are too close to the base and its flight paths, encroachment issues arise. The BRAC Commission notices these things. That's why we want to put our base in the best possible light.
There are some that scoff at the potential for Fairchild to close, and it's easy to make that assumption. Heck, it's been around forever – or at least since the 1940's when Spokane County, the City of Spokane, and the Spokane Chamber of Commerce (now Greater Spokane Incorporated) ponied up the needed funds to establish an air depot for the War Department.  Since it's been around for 70-plus years, we feel like it'll be here forever. But sometimes assumptions are incorrect.
We can't take our base for granted. In 1917, what would become Fort Monmouth was developed in Eatontown, New Jersey. In 2011, it closed as a result of the 2005 BRAC Commission process. It took about 5,400 jobs with it – almost the same amount of jobs Fairchild provides.
We hope the cities of Airway Heights and Medical Lake will vote to implement the JLUS soon. It would go a long way toward showing community support for the base and its future.
We will never take our base for granted and will do all we can to protect it – as we've been doing since the 1940's. Fairchild was an air depot, a bomber base and now a tanker base. Missions change over time. There's no reason to think it won't get a new mission in the future.
Of course, without the proper community protections, someday there might not be a base for new missions.
Let's ensure that's never the case.