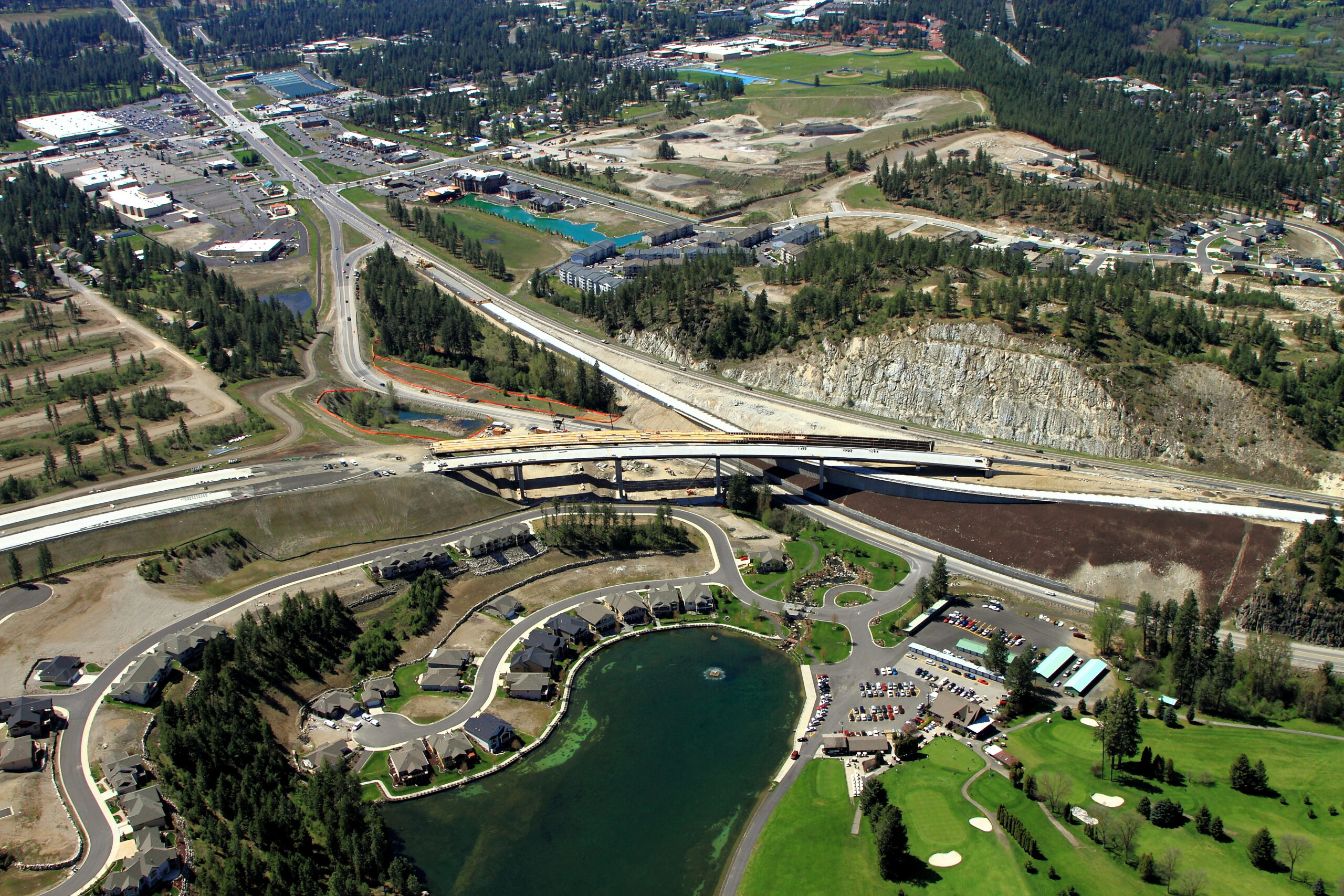 April 26, 2013
WASHINGTON D.C. – Could there one day be a freeway that runs from Canada to Mexico and passes through Spokane? That idea is just a concept right now, but it was one idea presented alongside a number of other, more realistic ideas to staff members of various Eastern Washington and Northern Idaho elected officials on Friday.
Spokane transportation advocates pushed for federal support for the Inland Pacific Hub – a transportation-focused initiative made up of 19 regional counties that strives to expand the region's transportation system to support economic development.
The Hub is made up of 21 regional partners from Eastern Washington and Northern Idaho. Throughout the past five years, the regional partners have studied various transportation needs in the region to grow domestic and global commerce. Freight mobility transportation is the main benefactor of various projects, though all transportation users are considered.
The group has identified a number of key projects, some of which include the North Spokane Corridor completion, U.S. Highway 95 to Canada, upgrades to airport access infrastructure, truck routes through the region, and many more.
Projects that need expansion or widening would decrease the time it takes for freight to be transported to its destination, advocates say.
Washington Rep. Denny Heck (D-WA) said a transportation package from the federal government impacts everybody and can improve domestic and international commerce.
"The reason we need to complete our transportation system is so we can compete in a twenty-first century economy," he said.
Senator Maria Cantwell (D-WA) echoed Heck's sentiments and said she is working to prioritize transportation projects that move freight. The North Spokane Corridor and projects within the Inland Pacific Hub do just that.
Finding the funding, though can be difficult, given the current economic climate, a number of aids told a group from Greater Spokane Incorporated during the group's annual "D.C. Fly-in," which concluded Friday morning.
The annual D.C. Fly-in is planned through partnerships between Greater Spokane Incorporated, and the West Plains, Spokane Valley, Post Falls and Coeur d'Alene chambers of commerce.