The work we do each day in education and talent development is done in partnership with many in our community. Here are some of our key partners that help drive key strategies and goals.
Career Connect Washington (CCW)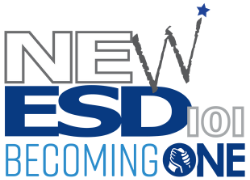 Career Connect Northeast works together with ESD 101 to lead the CCNE Leadership Team, provide hands-on learning experiences and career explorations for students in our region, as well as support for the teachers teaching our future workforce.
School districts and counties served in the NEWESD 101 and CCNE region.
Washington STEM creates and fosters a network of STEM partners that harness and employ STEM education best practices within their communities. Each of the 10 Networks, one of which is Career Connect Northeast, represents a unique region of Washington. All networks strive to provide access to the best opportunities for STEM education. This initiative aligns with GSI's education and talent goal to champion a talented workforce.


Career Connect Washington Statewide Partners