Understanding the Process
Consider This: Returning to school could change your life.
Finishing your degree or certificate can lead to a more fulfilling career, higher income, improved job security, and higher quality of life.
College graduates have higher job retention rates than non-graduates.
Youth who live in a home where an adult has completed a college degree are three times more likely to also attend college and get a degree.
A community is here to support your journey. Through one-on-one navigation, a dedicated professional will assist you in evaluating career and opportunities and match your goals with programs available at local higher education institutions, and help you find the support needed to return to school.
Greater Minds can help you search for possible scholarships, grants, loans, and other financial aid to help you return to school.
Our local higher education community is committed to supporting working adults return to school. They can help you apply and enroll in classes that fit your busy schedule.
We work with your employer to identify tuition reimbursement or other incentives that are available to you.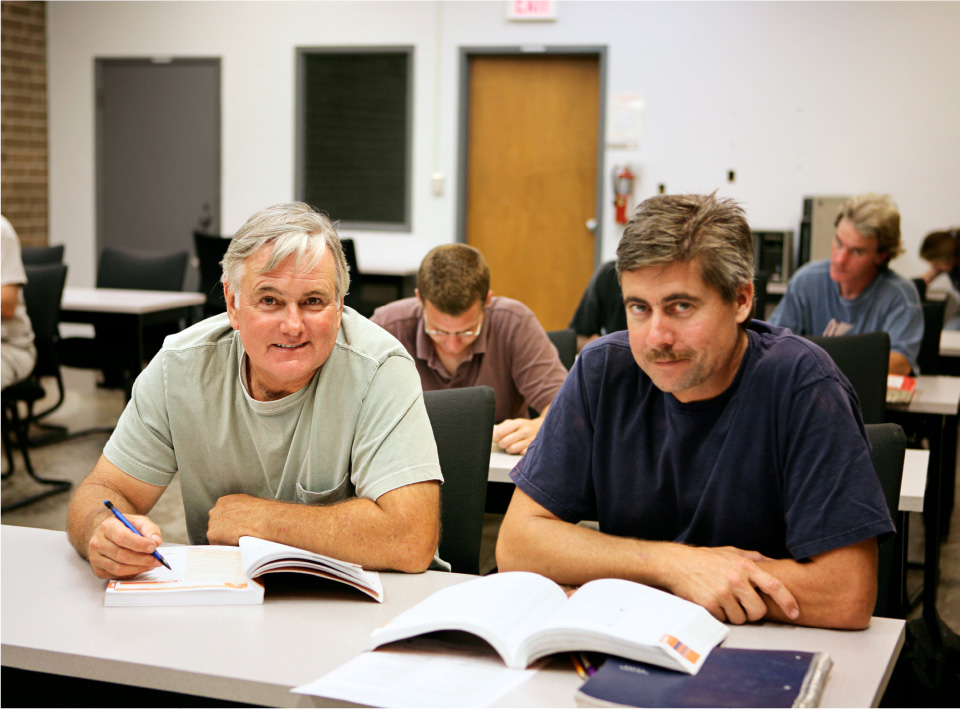 It's easy to begin your journey and start the process to complete your degree or certificate. It doesn't matter how far you got in your education—if you had just started a degree or certificate or if you were close to graduating. It doesn't matter if it's been a few years or a few decades. We will help you get started from wherever you are.
Click "Get Started" below to begin your journey!
It's your turn to finish your degree.