Fairchild Air Force Base celebrated 100 years of aerial refueling last week. Operation Centennial Contact, initiated by the U.S. Air Force, was a commemoration flight to demonstrate air refueling operations across the U.S. and beyond, over landmarks and the states of Washington, Idaho, Montana, South Dakota, North Dakota, and Oregon.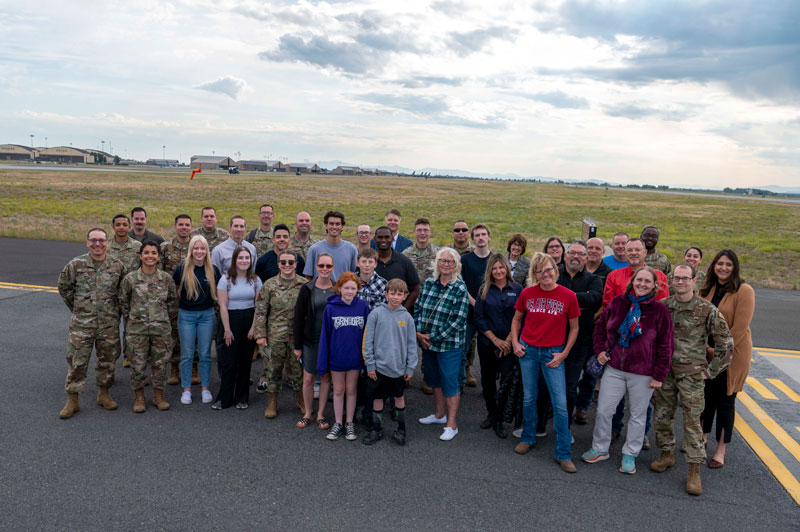 Fairchild Air Force Base is our region's second-largest single-site employer and home to approximately 6,000 airmen, and 62 KC-135 Stratotankers, the largest tanker fleet in the world. 
Aleesha Roedel and her family, GSI's Government Contracting Assistance Specialist and staff member of Forward Fairchild, attended the event. 
"It was an honor to attend the 100-year refueling anniversary both as a civilian and as a member of the Forward Fairchild Committee," said Aleesha. "The airmen took the time to explain to my son, niece, and nephew what the KC-135s are, their history, and the significance of this event. The impact of attending this will be with them for the rest of their lives. Fairchild Air Force Base has a huge impact on our community and economy as a whole. Being able to support our base for this milestone and learn more about the base's history is an invaluable experience."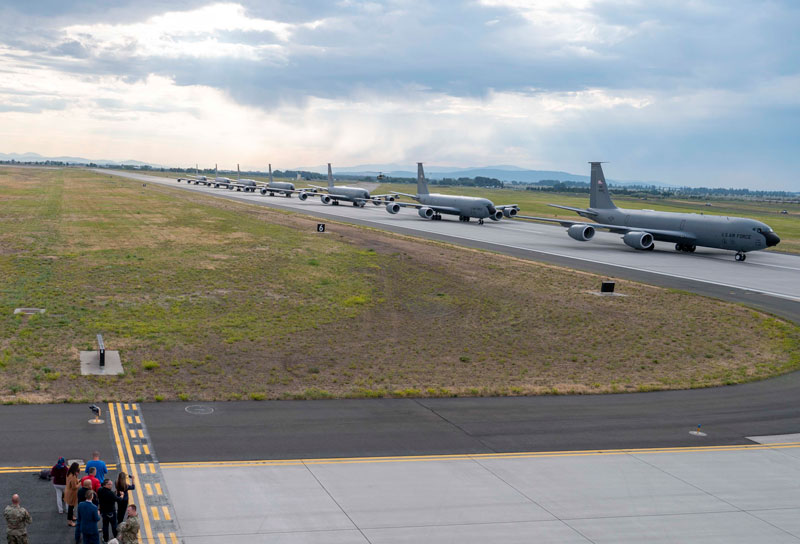 Fairchild's 92nd Air Refueling Wing, and the 141st ARW continue to be a strategic asset and an important part of our Spokane regional community. GSI has a history of supporting the base through its Forward Fairchild Committee, in protection against Base Realignment and Closure (BRAC), and through state and federal advocacy of military construction projects. The Spokane community has also been awarded the Abilene Trophy five times for its support of the base.
For more information check out the Krem2 news story.