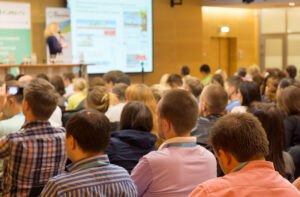 Let L&I know what it means to your business
Citing rising wages and health insurance costs, the State Department of Labor and Industries (L&I) proposed an average 2% increase in workers' compensation insurance rates for 2016, nearly double what is needed to keep up with system costs. The additional rate hike would go into effect in January, according to L&I Director Joel Sacks, to "help build the reserve funds" in the system.
These costs put us at a disadvantage as we attempt to attract new business to Spokane and grow and retain our local businesses. Most other states take actions that hold rates steady, yet take care of injured workers. Oregon officials are even proposing to reduce worker's compensation costs by more than 5% in 2016.
The State Department of Labor and Industries is holding a public hearing at Centerplace, 2426 N. Discovery Place in Spokane Valley on Thursday, October 29 at 9 am. This is an opportunity for business owners to testify to the affects these increases could have on local companies and our regional economy.
Businesses may send written comments to Jo Anne Attwood, Administrative Regulations Analyst, P. O. Box 41448, Olympia, WA 98504-4148; or email joanne.attwood@Lni.wa.gov. Comments must be received by 5 pm, 11/3/015.