By Debbie Rauen, Legendary Hills Communications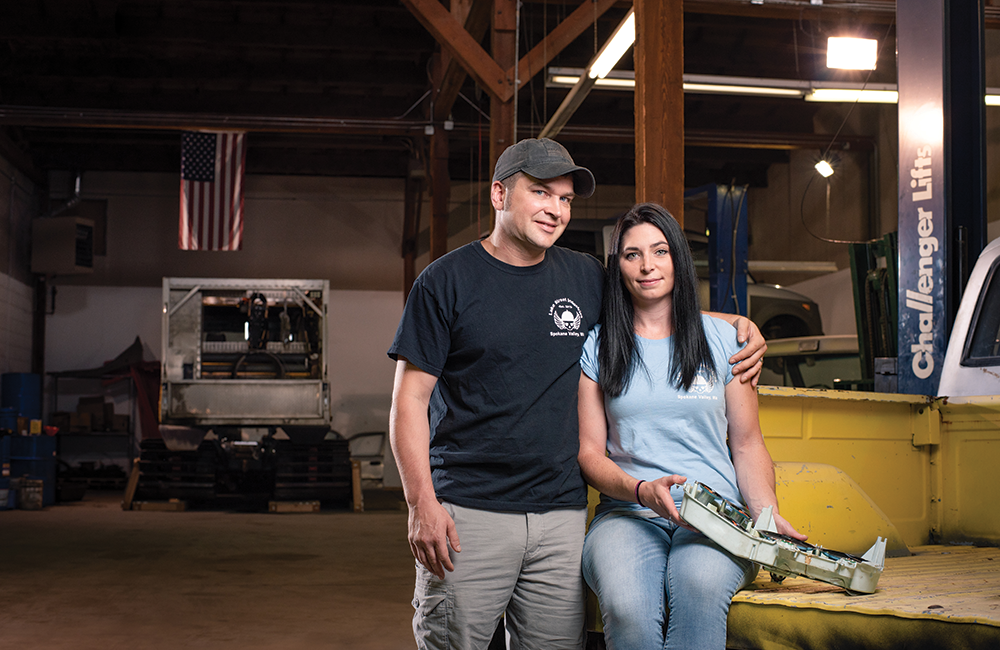 Government agencies buy a wide range of products and services and can provide a new revenue stream for businesses both large and small, in nearly every industry.
But how can a business owner decide if government contracting is worth the time and effort to pursue?
"We can walk local businesses through the evaluation process – finding the history of what government agencies have purchased as it relates to a particular type of product or service," says Ryan Rodin, former Government Contracting Assistance Specialist with PTAC.
PTAC, short for the Procurement Technical Assistance Center, is a nation-wide program funded partly by the Department of Defense, which provides oversight, training, and resources for government contracting specialists. Greater Spokane Incorporated hosts the local PTAC office which provides no-cost, confidential assistance in all aspects of doing business with federal, state and local governments for 11 counties in northern and eastern Washington.
PTAC staff can research the types of contracts available, the dollar amounts, and the bidding criteria. This information helps businesses make informed decisions about whether to pursue government contracts. PTAC's other services include bid reviews, marketing assistance, contract performance, small business registrations and certifications, and more.
"PTAC is a valuable resource," says Matt Oehlert, co-owner with his wife, Alex, of Lake Street Industries. "It can be prohibitive for small businesses to get started if they try to do it alone. PTAC was instrumental in helping us land our first federal contract in 2017. We have completed five contracts since then, and have two open ongoing contracts. This has enabled us to add two new employees."
Matt and Alex's business is a full service auto repair and fabrication facility in Spokane Valley. They started the business in 2012 with the intent of pursuing federal contracts, but first built their retail business and invested in their facilities.
Lake Street Industries' first contract was with the General Services Administration for fleet vehicle marshalling, which includes receiving and inspecting new federal agency fleet vehicles and preparing the old fleet vehicles for public auction, doing any necessary repairs.
"The government contracts we go after tend to be for one to five years, as opposed to one-time transactions, so they provide stability and predictability. It's a tremendous way to offset the roller coaster of relying solely on local retail," says Matt.
"But you have to put the work in up-front, especially if you're going for contracts in the millions of dollars. It takes a significant investment to do the research, make the contacts, fill out the paperwork, and put the systems in place," says Alex.
"PTAC not only helps with the process, but they are very well connected and can get you in-person access to the contracting agencies," Matt adds.
Ryan notes that in fiscal year 2017, more than $280 million worth of federal contracts were performed in Spokane County alone.
Matt and Alex's advice: "Start small and get familiar with the processes. Realize that it takes much more upfront work than you're probably used to, but there can be a big payoff. And take advantage of the knowledge and connections of PTAC every step along the way."
For more information on PTAC services, contact Aleesha Roedel, Government Contracting Assistance Specialist, at aroedel@greaterspokane.org, or visit greaterspokane.org/government-contracting.