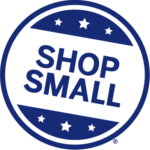 Across the country Small Business Saturday is celebrated on the Saturday after Thanksgiving as a way to encourage support of small, local businesses. In 2010 American Express launched Small Business Saturday, and in 2011 it became a day officially recognized by the US Senate. By 2013 more than 1,450 Neighborhood Champions signed up to rally their communities, and last year shoppers supported their neighborhood businesses like never before with more than $14.3 billion spent at small, independent businesses – in just one day.
This year Small Business Saturday happens on November 28 and GSI has volunteered to be Spokane County's Neighborhood Champion! We are working with our media partners and elected officials to raise awareness for Small Business Saturday throughout the community, and can't wait to help our small business community make the most of this great opportunity!
It's quick and easy to get started and become part of this awesome event!
Here's how your small business can be part of the action:
You'll find #ShopSmall cover photos in our Small Business Saturday photo album – use them to promote your small business and remind people to #ShopSmall, with YOU!
We'll feature one small business each day, for 30 days leading up to Small Business Saturday, will be featured on our page. If you'd like to be one of our featured businesses, contact GSI's Small Business Programs & Services Manager, Heather Hamlin.
2. Visit the American Express ShopSmall.com page and PROMOTE your business to GET STARTED
DOWNLOAD FREE MARKETING MATERIALS: Printable signage, Email templates & Social Media posts
GET SHOWCASED: Free online ad placement & listing on ShopSmall.com
ORDER FREE MERCHANDISE: Attract customers to your event with complementary tote bags, buttons, balloons and pennants
If you have any questions, please contact our Small Business Programs & Services Manager, Heather Hamlin, or call 509.321.3624.