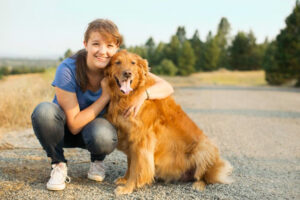 Starting a business in Spokane is so easy an eighth grader can do it …
Of course, in the case of iCPooch, it happened to be an exceptionally bright eighth grader, Brooke Martin, who had a unique idea: Create a device through which pet owners — usually dog owners — can videochat with their favorite animals and deliver treats, remotely.
Brooke attended a Startup Spokane Weekend, expecting to participate simply as an interested entrepreneurship observer. Inspired by others at the event, she introduced her vision for iCPooch. The idea beat out all others at the event, and she made connections with a handful of professionals who offered to help if she became serious about developing the idea into a company.
After a heart-to-heart talk with her parents, Brooke and the Martin family decided to pursue making iCPooch a viable product. Through connections made with others in the entrepreneurial ecosystem, Brooke connected with a cluster of Spokane-area companies, including Limelyte Technologies, a software company that developed the video interface; Servatron, a product fabricator and assembler; and Lee & Hayes, a law firm focused on intellectual property.
While honing the idea into a commercially viable product, Brooke and the Martins secured angel funding, had a successful Kickstarter campaign, and appeared on the popular venture capital television show, "Shark Tank."
Brooke launched iCPooch in July 2014. The company started with online sales and branched into small retail stores, then quickly landed a test run in 10 Bed Bath & Beyond stores. As of early 2015, the company had sold 3,000 units at a retail price of $129, while ramping up for further expansion into national retailers.
2015