with Trond Liaboe, Director of Sales and Marketing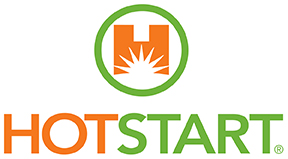 Founded: 1942
Location: Spokane Valley
Number of Employees: 210
Percentage of company revenue from exports: 25%
What types of products does HOTSTART manufacture?
HOTSTART manufactures diesel engine heaters for use in standby generators, locomotives, heavy machinery, marine propulsion, oil and gas, and truck/bus OEMs. Reliable, quick-starting engines are critical to delivering power when and where it is needed. Customers use HOTSTART heaters to preheat their diesel engines giving them easy starts, immediate full power, reduced engine wear, reduced emissions and reduced fuel consumption.
To what countries do you currently export?
Really all over, but top markets include:
• Europe: UK, Germany, Norway and Spain
• Canada
• Asia: China, Japan and India
When did HOTSTART first begin exporting?
Canada has been a market dating back to the company's early years. In the early 1990s, we began selling in the UK through a distributor. In 2002, we wanted to develop direct relationships with our customers so we placed an emphasis on exporting, making it a strategic goal. To reinforce that strategic goal, HOTSTART opened its first international office in 2009 in Germany where six people cover the European market. We then opened a second international office in Tokyo and have a team of four people working the Asia Pacific market.
In which countries or regions has HOTSTART experienced recent growth?
Germany and Japan, and this year Latin America has seen particular growth. But all overseas markets are up this year. We knew Germany and Japan had great potential as they are big industrial markets, but we first had to be competitive with local companies in those regions in order to gain market share. Having our people on the ground allows us to do that. We're able to respond to the customer quicker and adapt our products faster to the market.
From where do you foresee future international demand for your products coming?
We have a focus on China. We are selling there now, but we want to sell and service our customers there ourselves. Within the last year, we've hired two people to work in the Chinese market so we can be more engaged and integrated with those customers.
Brazil is also an interesting market where we have been gaining customers. Historically there have been high duties and other protections of which local competitors have taken advantage, but we're starting to see our market share grow. We're keeping an eye on India as well.
What would your advice be for companies looking to expand into the export market?
If you're a manufacturer like us, starting out by using a distributor is a good option. That way there is much less risk and you don't have to enlist a lot of people and resources to get started.
But more generally, use the Spokane community. Network locally and connect with companies that have experience exporting. Also seek out international talent. There are lots of international students at our local universities, who in addition to speaking the language of a country you are interested in, also likely know the cultural and business issues. And connect with organizations and government agencies that work in the international arena.
Internally, the company needs to make exporting part of the company strategy, with support from management and ownership, and employees need to recognize it as part of the strategy. And then you need to have employees whose focus is exporting. With the U.S. a huge market itself, it's hard to have staff focus on international markets and the domestic market.