By Gary Ballew, CEcd
VP, Economic Development, Greater Spokane Inc.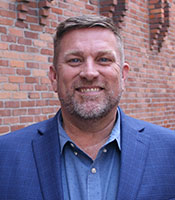 I recently had the opportunity to attend a trade show in South Korea with a local company, Eotron. A trip like this serves many economic development purposes. We had the chance to meet with Korean medical device companies interested in expanding to the United States, learn about a technology-based innovation cluster (versus an industry-based innovation cluster), add information to our foreign direct investment strategy, and support one of our local companies. The trip was also a personal journey for me. I thought I would take a moment to touch on each of those areas.
Medical Device Companies
We have talked a lot about the importance of growing the life science sector in Spokane. Spokane is not only being recognized on a National stage with recent articles in Site Selection Magazine or in Geek Wire, but internationally as well. Life science companies from around the world are looking to break into the U.S. market, and one of the best ways to do that is to work with an existing U.S. company. It is still way too early to tell if these connections will lead to new investments in our community, but we are definitely on their radar.
Innovation Clusters
The Evergreen Bioscience Innovation Cluster (EBIC), which is currently funded through a $500,000 grant from the Washington Department of Commerce and housed within Greater Spokane Inc. is based on a European cluster model. In this model, there are various entities from private industry, entrepreneurs, higher education, government, and financing that work collectively to build up a particular industry sector, like maritime, clean energy, or life science. The Korean model is focused on a particular technology. We met with representatives from the Korean Photonics Technology Institute or KOPTI. They focus on lasers, optics, and LED's. You have many of the same players, but they grow the use of a particular technology in multiple industries, such as the use of lasers in the automotive industry (autonomous vehicles) and in life science (laser surgery).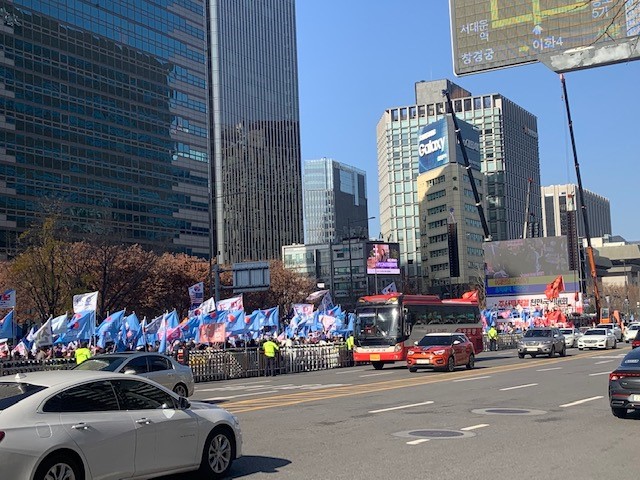 Foreign Direct Investment (FDI)
As the name implies, FDI is an economic development strategy that focuses on attracting investment from foreign countries. There are a number of reasons foreign investors may be looking to invest dollars in the United States. Communities around the country utilize marketing and other efforts to attract foreign investors and foreign companies. Historically, Spokane has focused FDI efforts on aerospace. We are looking to expand those efforts to life science and tech. Opportunities like South Korea or Norway/Finland provided us the opportunity to do some initial outreach with some of the funding and planning supported by these countries. Our FDI efforts are still in their infancy, but these trips were a good first step.
Supporting Local Companies
Growing our existing companies will always make up most of a community's economic growth. We have talked in past blogs about that and why recruitment still plays an important role in our economic development strategy. When we travel with one of our local companies it gives us the chance to do both. Attending a trade show with a local company provides us an inroad into that show and we can help the local company attract new business and investments by underwriting the community when they meet with potential customers or investors.
From the personal side, I was raised in a blue-collar family and travel for us meant a car trip somewhere in the United States, maybe Canada if we were feeling exotic. My Mom would make sandwiches in the front seat and toss them back to us in our wood-paneled station wagon (I kid you not). A lot of that stuck with me into adulthood. Don't get me wrong, I enjoy traveling this great nation. We have some of the most amazing sites in the world. The reality is, I have only been off this continent once before and that was for less than 24 hours. Traveling halfway around the world to a country where English was not the primary language was a new adventure for me. I wanted to express my gratitude to Gerald Kim, President/Founder of Eotron, and Simon Kim for getting me around, expanding my culinary outlook, and taking on the role of host for my visit to South Korea.
If your company attends a trade show that you think would be beneficial for both your company and GSI's economic development efforts, please email Gary Ballew at gballew@greaterspokane.org.
---