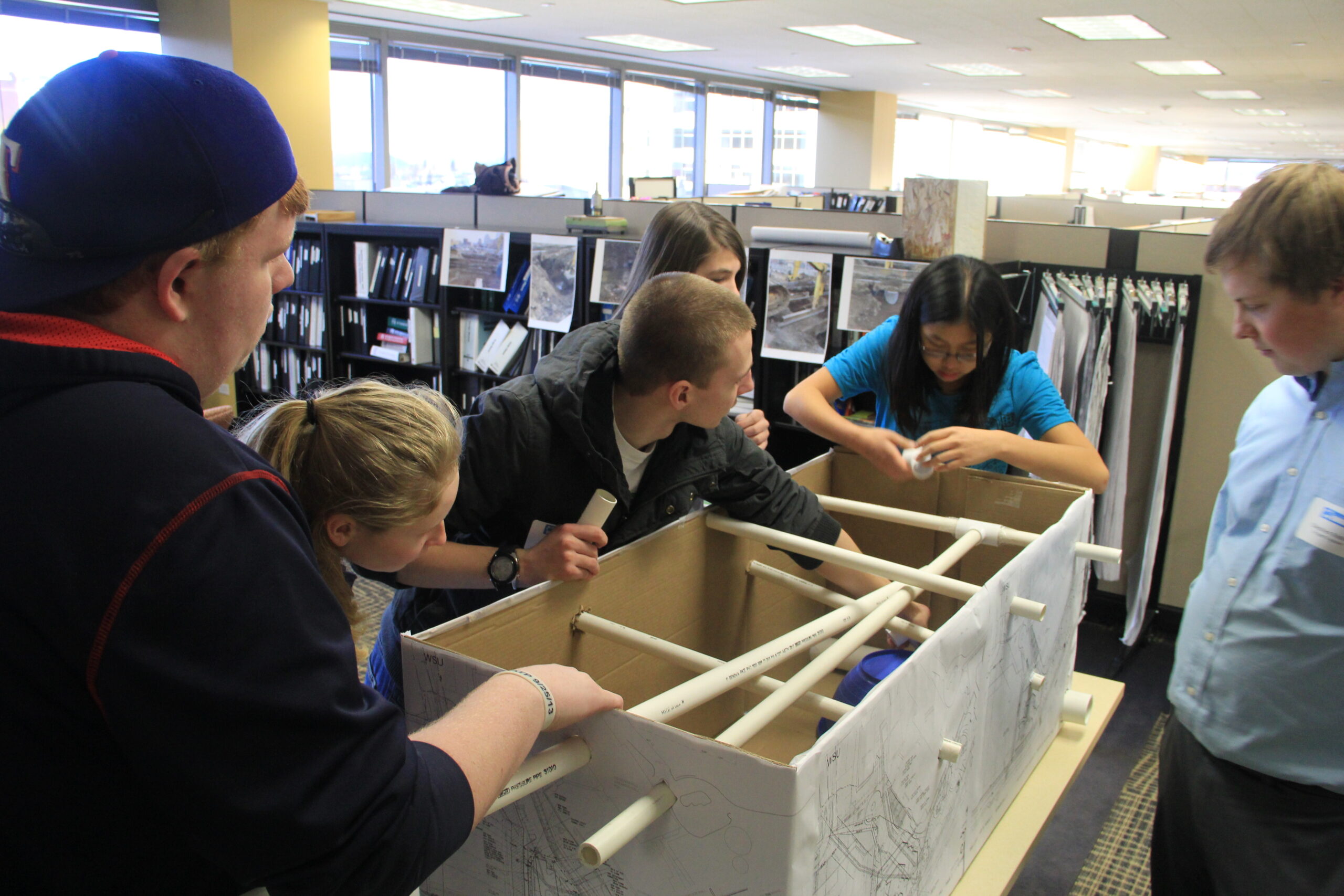 Ever wonder if you could sample a career before committing to your degree? Greater Spokane Incorporated's Business AfterSchool program lets you do just that. Engineering Week gives 8-12th grade students a glimpse into what it's like to work in the world of engineering and the opportunity to connect with business leaders.
Join us February 23-25 at any of these business locations: DCI Engineers, Integrus Architecture, CH2M/, GeoEngineers, Coffman Engineers, Stantec and City of Spokane –   Government Engineering Services.
Engineers are in high demand and businesses are looking to fill jobs.
The workshops provides students, parents, and teachers the opportunity to explore high demand careers in the business world of today.  Students will experience what being an engineer means, along with the skills and education necessary to work in the field. Students also get the chance to connect with businesses and build relationships for potential future employment. Engineers are in high demand and businesses are looking to fill jobs. All students, parents, and educators alike are invited to attend, participate and learn.
Why participate as a business?
We have been very fortunate to have many businesses throughout our community support the Business AfterSchool program. Host businesses get the chance to share their business, connect with their future workforce and help educate students about their field of work. This year's line-up of events have included Manufacturing Week and Computer Science Week. Health Care Week will take place in March.
Seats are filling up fast. Register today to save your spot!
The workshops are free for all students, teachers and parents to attend.   Register for Engineering Week or learn more about additional workshop weeks. Businesses interested in hosting future Business AfterSchool workshops can contact Bri Anne Miller, Program Coordinator at 509.321.3621.
Big thank to our Business AfterSchool Series Sponsors: CHAS, City of Spokane – Municipal Government, Inland Northwest Health Services (INHS), Stantec, Wagstaff, Inc., Washington State Opportunity Scholarship, and WSU Spokane. And to our Industry Week Sponsors: CH2M, DCI Engineers, GeoEngineers, Integrus Architecture, and Vandervert Construction, Inc. Without your support, this important program would not be possible.
Thank you STCU for your commitment to Education in our region and as our series sponsor!
#EducationGrowsEconomies #CreateSomethingGreater #BusinessAfterSchool