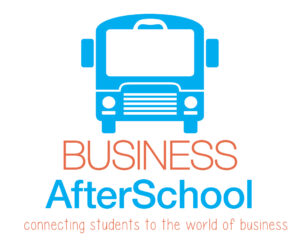 We are excited to share that GSI's Business AfterSchool video recently won an Award of Excellence from the Association of Chamber of Commerce Executives (ACCE).
Entries into the Communications Excellence awards program highlight some of the freshest and most innovative marketing and communications work from ACCE members. This year, ACCE judges went through more than 100 award submissions. In addition to Grand Awards, ACCE presented a limited number of Awards of Excellence selected from submissions.
GSI's Business AfterSchool program is a series of skill workshops that share a number of our region's growing industries. These workshops bring students, parents, and teachers into a business for an immersive workplace experience. The program's impact is evident in a number of stories on the GSI website, sharing how students and educators benefited from their participation.
Special thanks to our Education and Workforce program Sponsor, STCU. Also, thanks to our sponsors of Business AfterSchool for making this program possible: City of Spokane, Eastern Washington University, Washington State University Health Sciences Spokane, Integrus Architecture, Washington State Opportunity Scholarship.
Business AfterSchool starts up once again in late September or early October. Sign up today if you would like to participate in this program. We're also seeking business hosts for the next school year. Contact Cassidy Baumgartner if your business is interested in hosting a workshop.
A special thanks to Little Fish Productions, who filmed the Business AfterSchool video, helping us shine a light on the Business AfterSchool program!
For more information on Business AfterSchool, visit GreaterSpokane.org/business-after-school.