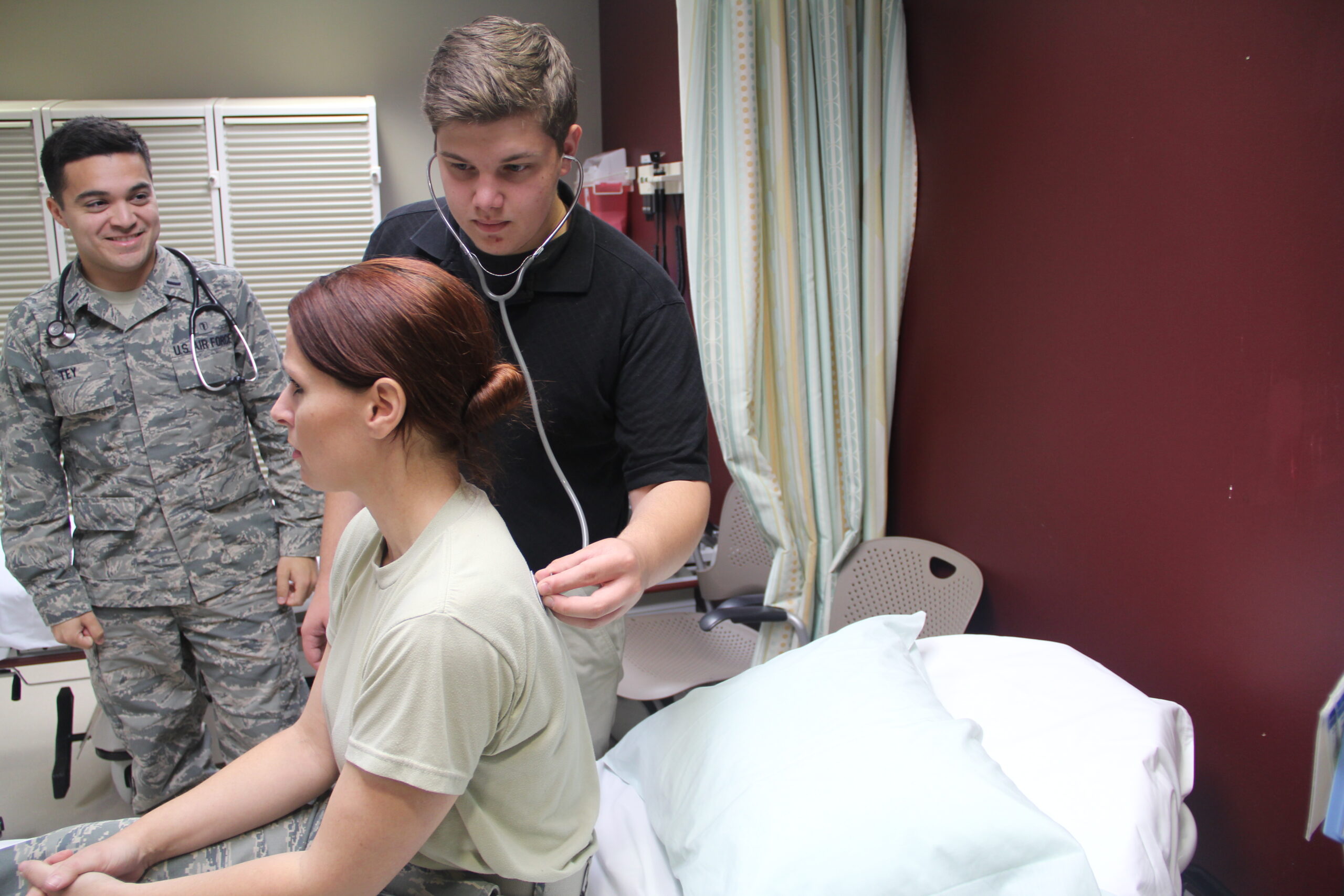 This week, more than 60 high school students from the Riverpoint Academy completed internships at area businesses, giving them a glimpse into their future, and employers a glimpse into the future workforce.
The goals of these internships – part of a partnership between Greater Spokane Incorporated's Work 101 program and the Riverpoint Academy – were many.
A number of the internships were in the medical field, which is one of Spokane's largest sectors. With a new medical school growing, and the demand for more doctors in our area, jobs in the medical field will need to be filled.
Many of the internships were in STEM fields (Science, Technology, Engineering and Math), an area that has a high demand for workers.
At the Spokane County Engineering Department, Tanner Whetzel joined engineers and visited bridges in the area to measure the amount of water flowing under the bridge, which matches up nicely with a previous class he completed at school.
"What (Neil Carroll, Spokane County Engineer) has been teaching me is a lot of what I learned in that class," he said. "It's been really nice to actually know that (the work) kind of parallels."
Some students, like Levi Tansy, already have their post-high school plan, but used the internship opportunity to learn more in a related field.
Tansy plans to join the Navy after high school and interned at Fairchild Air Force Base's survival school. He also stopped by the health clinic and learned how the Air Force prepares pilots for in-flight health effects.
Riverpoint Academy Intern from Greater Spokane Incorporated on Vimeo.
Many of the students completed internships in high-demand industries. The goal is to help students learn the skills needed to succeed in the workforce. For Sonia Khokhar, her internship at the Fairchild health clinic brought her into the world of working with others.
"I've learned you need a lot of teamwork and communication skills," she said. "You need to talk to everyone about different patients and be knowledgeable about what you're doing."
Khokhar said the project-based learning model at the Riverpoint Academy helped her at the clinic.
The internship experience reinforced Aaron Bolton's problem solving skills, something the Riverpoint Academy teaches heavily. Bolton was also an intern at the Fairchild health clinic.
"Here, if someone has certain symptoms, some other person could have the exact same symptoms but a different problem, so you have to look at different solutions for different problems," he said.
These types of internships are expected to continue this fall, when Spokane Valley Tech students will join their Riverpoint Academy counterparts in gaining internship experience. It is expected that 75 internship positions in the bio-medical industry will be offered this fall.
The Spokane Area Workforce Development Council is another partner in our Work 101 program.