Statewide nonprofit, Washington STEM, announces today that it is teaming up with Bank of America (BofA) to increase access to STEM skills and pathways to postsecondary credentials for students in the Spokane region and across Washington state.
Washington's students need access to STEM learning and postsecondary credentials to ensure they have the skills they need to succeed in high-demand careers and thrive in Washington's economy. Bank of America is making a $100,000 investment to help deepen efforts underway in the Spokane region, and around the state, to ensure all students have access to these skills—with a focus on rural students, students of color, girls and young women, and students from low-income communities— those historically underserved and underrepresented in the state's growing STEM fields.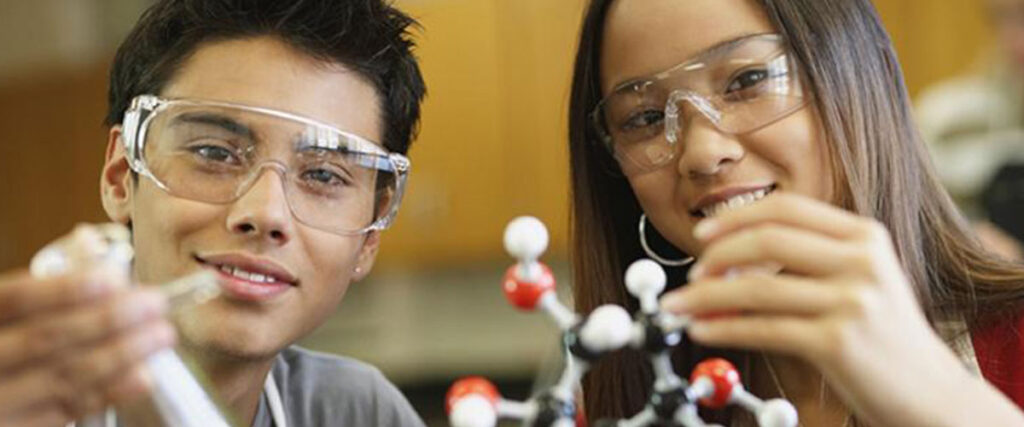 The data shows that a strong cradle-to-career STEM education prepares students for high-demand, better-paying jobs. Washington state ranks among the top states in the nation in the concentration of STEM jobs with opportunities increasing rapidly. By 2030, more than 70% of these well-paying jobs will require education beyond high school in the form of a 2- or 4-year degree or certificate and 68% will require STEM credentials or literacy. Support from Bank of America helps deepen Washington STEM's efforts, and work with local partners like Spokane STEM, to ensure there is equitable access to these skills and pathways.
"Washington STEM's commitment to advancing excellence, innovation, and equity in science, technology, engineering, and math (STEM) education for Washington students is critical for our students in Spokane and around the state," said Kurt Walsdorf, President, Bank of America Spokane. "A career in STEM begins with access and a clear pathway to success, especially in our under-resourced communities. Bank of America's investment is one way we are working with area nonprofits to create more inclusivity and greater economic mobility."
Students on a strong career pathway lead to family-wage careers that help create economic stability and an opportunity to fully participate in our shared community. Bank of America's partnership with Washington STEM will help strengthen the bridge that helps put students on the pathway to a postsecondary credential and a future that is self-determining and rich with opportunity. For many years, Bank of America has worked with nonprofit partners, and other leaders across public and private sectors in Spokane to help drive economic mobility and this investment will help more students access the skills and postsecondary degrees that will help achieve that.
"Bank of America is recognized for making strategic investments in talent development to help businesses thrive while building economic mobility for all students. Washington STEM is excited to partner with BofA to impact opportunities for Washington students— especially students of color, low-income students, rural communities, and women and girls across the state," said Dr. Christine Johnson, Chancellor, Community Colleges of Spokane and Washington STEM board member.
Washington STEM works with business, education, and community leaders through ten regional STEM Networks across the state that collectively impact more than one million students from preschool through postsecondary education. Support from Bank of America allows Washington STEM to sustain and expand efforts to focus on scalable solutions that create maximum impact for Washington's students.
"Partnerships with employers are essential for exposing young people to the variety of education and training pathways, industries, and jobs in their communities and throughout the world. Bank of America's investment helps ensure access and supports for underrepresented students to pursue pathways to family-wage jobs and long-term economic security," said Alisha Benson, CEO, Greater Spokane Inc.