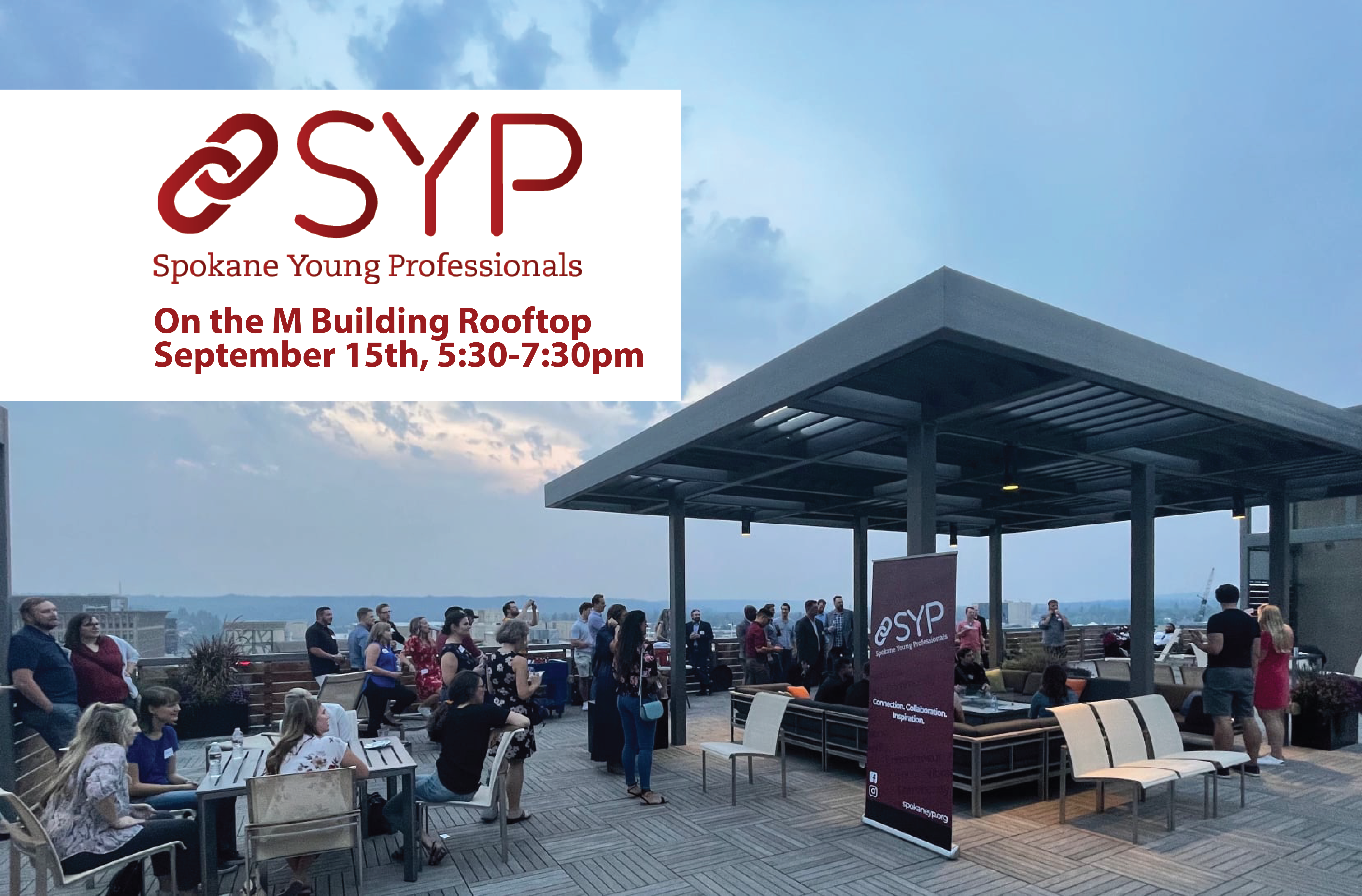 SYP on the M Building Rooftop
Sep 15, 2022
5:30 - 7:30 PM
Community Events
Host Organization: Spokane Young Professionals Description: Spokane Young Professionals is hosting its first event back from the summer. Connect with other professionals while enjoying magnificent views of Spokane from the rooftop of the M building. Enjoy a great spread of...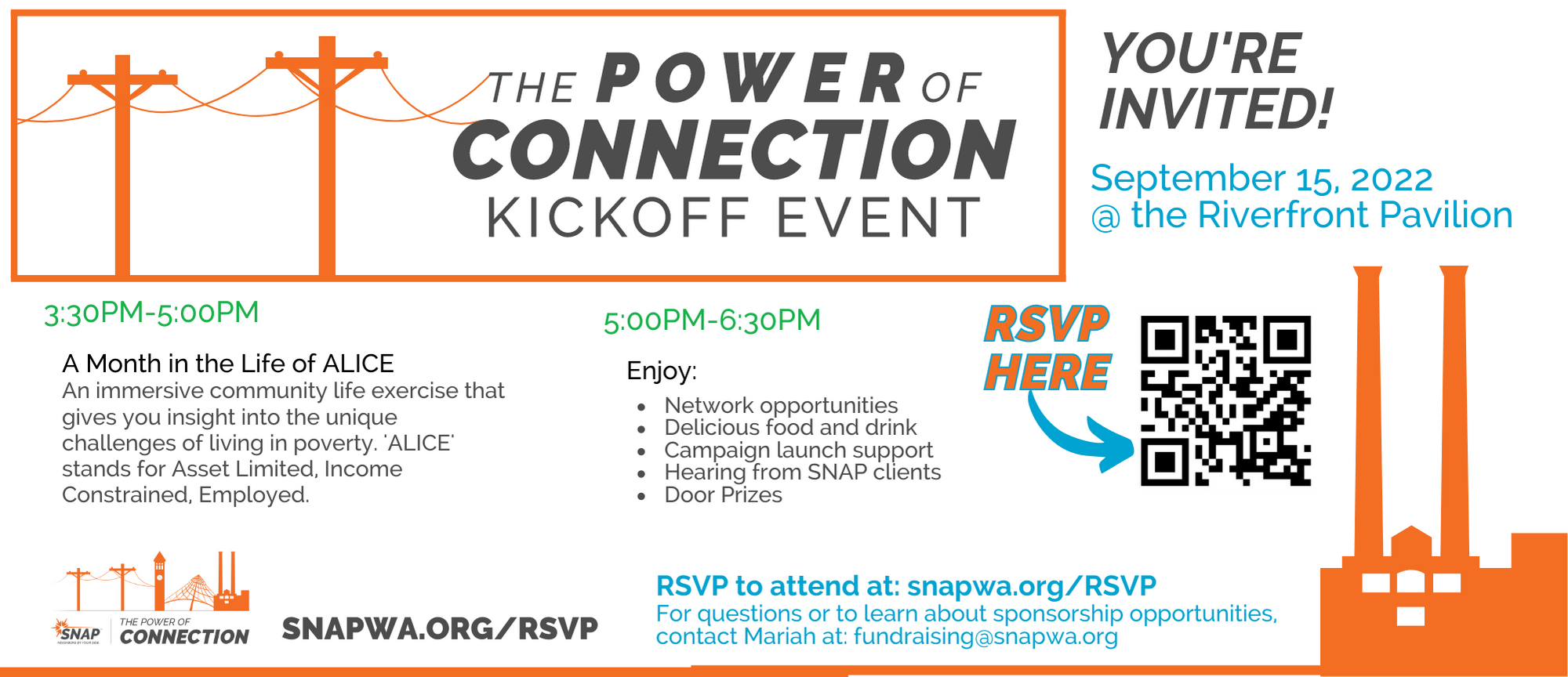 SNAP Power of Connection Kick-Off
Sep 15, 2022
3:30 - 6:30 PM
Community Events
Host Organization: SNAP (Spokane Neighborhood Action Partners) Description: On Thursday, September 15th, SNAP is hosting an in-person event kicking off their largest fundraiser of the year. There are two portions to this event: 1. A 'Month' in the Life of...