(SPOKANE, Wash.) – The Spokane regional community recognized the Armed Forces Persons of the Year and the winner of the Neal R. Fosseen award today, celebrating our region's outstanding military personnel during the "Let Freedom Ring" program at Greater Spokane Incorporated's monthly Good Morning Greater Spokane event.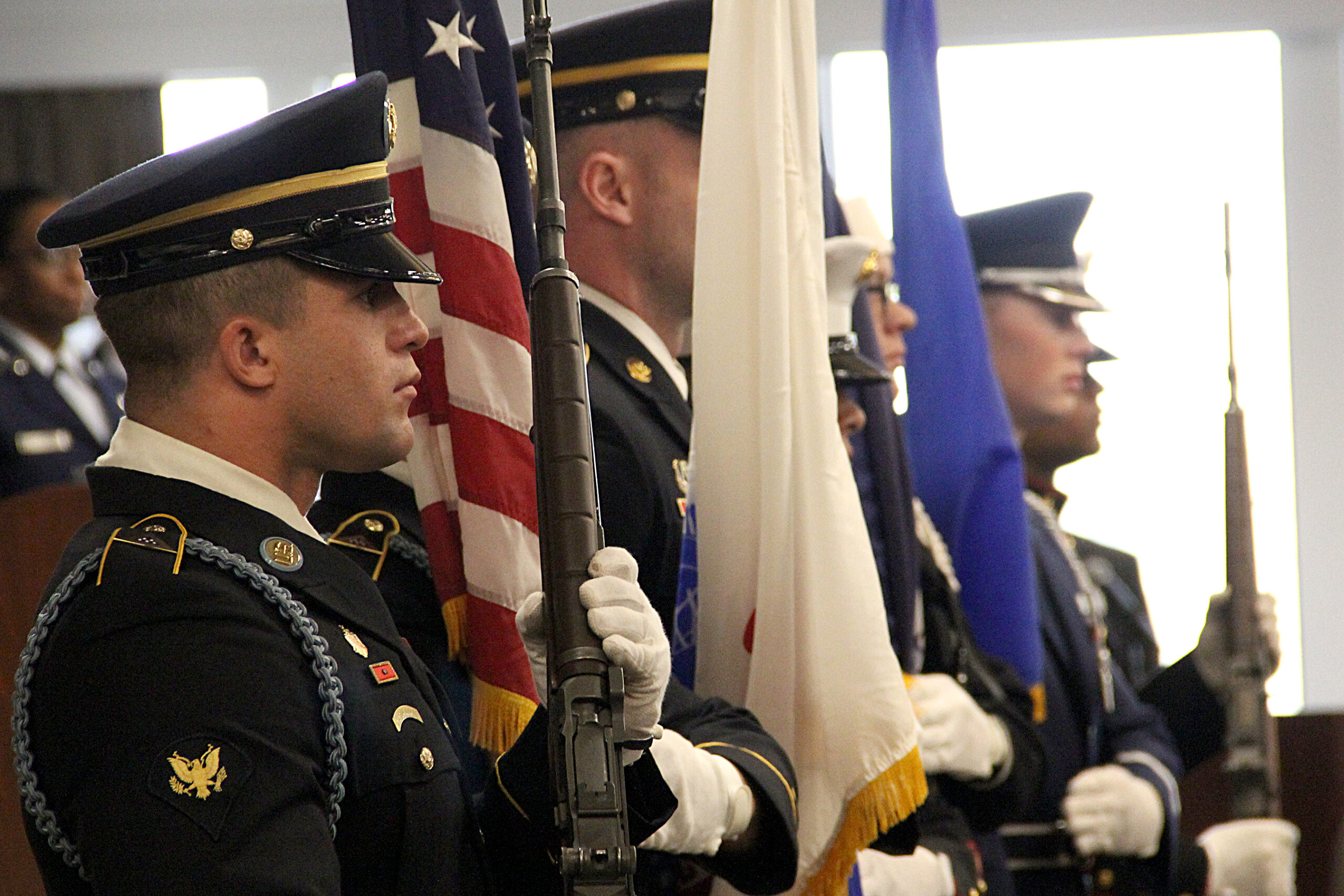 The winners in each category for Armed Forces Persons of the Year are (photos available upon request):
Reserve/Guard, Junior Enlisted
Senior Airman Nicole N. Holland, WA Air National Guard
Reserve/Guard, Mid Grade Enlisted
Petty Officer First Class Jed Kappus, United States Navy Reserve
Reserve/Guard, Senior Enlisted
Master Chief Valencia S. Moon, United States Navy Reserve
Active Duty, Junior Enlisted
Petty Officer Third Class Lisa M. Torres, United States Navy
Active Duty, Mid Grade Enlisted
Technical Sergeant Katina R. Fraley, United States Air Force
Active Duty, Senior Enlisted
Master Sergeant Dawn M. Traurig, United States Air Force
Nominations were solicited from each branch of our armed services. Candidates were interviewed by a group of volunteer judges. The criteria consisted of:
– Responsibilities and accomplishments
– Ability of self-expression
– Appearance, poise and courtesy
– Leadership qualities
– Education and training
– Decorations, awards and honors
– Community involvement and civic activities
The winner of this year's Neal R. Fosseen Base-Community Relationship Award went to the 92nd Aircraft Maintenance Squadron.
This is the 59th year the Spokane community has recognized the Armed Forces Persons of the Year. The event, titled "Let Freedom Ring," featured Brigadier General John Tuohy, who currently serves as the Assistant Adjutant General for Air, and Commander of the Washington Air National Guard. General Tuohy was commissioned in the United States Air Force through the Reserve Officer Training Corps as a Distinguished Graduate in 1978 and was stationed at Fairchild Air Force Base for his first assignment flying as an Electonic Warfare Officer in B-52 bombers.
Mayor David Condon also declared April "Let Freedom Ring" month in the City of Spokane, urging all citizens to help promote the memory and respect for our nation's heroes.Major Sponsor for this event was Global Credit Union, Supporting Sponsor was Garco Construction, Event Sponsor was Haskins Steel Co., Inc. and support came from Employer Support of the Guard and Reserve.
About Greater Spokane Incorporated
Greater Spokane Incorporated (GSI), the region's chamber of commerce and economic development organization, has been creating something greater for Spokane and the Inland Northwest since 1881. GSI is charged with the mission of growing jobs and business investment through robust programs in economic development, workforce development, public policy and small business. GSI is funded through a combination of private and public investment, including 1,200 private-sector member investors who employ 145,000 individuals; Washington State; Spokane County; and the cities of Spokane, Spokane Valley, Liberty Lake, Cheney, Airway Heights, Medical Lake and Newport. For more information, visit greaterspokane.org or contact us at 509-624-1393 or 1 800 SPOKANE.
###