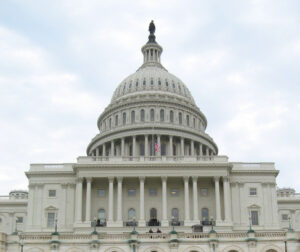 Greater Spokane Incorporated will lead a delegation of more than 50 area business, education and community leaders to Washington, D.C. April 24-26 to advocate on behalf of our region.
The group's focus this year includes enhancing our local business climate, support for Fairchild Air Force Base, improving education attainment, enhancing health care and transportation/infrastructure.
The delegation has confirmed meetings scheduled with Rep. Dan Newhouse (R-WA), Steve Livingood from the U.S. Capitol Historical Society, Rep. Cathy McMorris Rodgers (R-WA), Sen. Patty Murray (D-WA), Sen. Maria Cantwell (D-WA), Rep. Dave Reichert (R-WA), Rep. Danny Heck (D-WA), and Steve Pinkos, Staff Secretary and Deputy Director for Domestic Policy to Vice President Mike Pence. Additional items on the agenda include an economic development luncheon with remarks by International Econ. Development Council President & CEO Jeff Finkle; meetings with Senate Banking Committee representatives Travis Hill and Joe Carapiet; an informational session with Thomas Bowman, Deputy Secretary of Veterans Affairs; a roundtable with Deputy Secretary of Transportation Jeffrey Rosen and Rep. McMorris Rodgers, and a meeting with Linda McMahon, Administrator of the Small Business Administration.
This year also includes a meeting at the National Institute of Health campus in Bethesda, Md, with Dr. Michael Lauer, Deputy Director for Extramural Research, and Dr. Diana Bianchi, Director, National Institute of Child Health and Human Development.
In addition, our delegation will meet at the White House with members of the Office of Legislative Affairs, and leaders from GSI's Forward Fairchild committee will meet with representatives at the Pentagon.
The delegation's federal agenda can be found here.