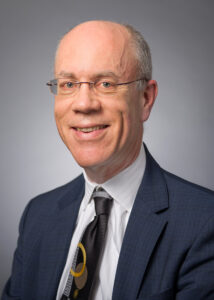 The first 100 days of 2017 are over — now what?
That's what Steve Scranton, Washington Trust Bank Chief Investment Officer and Economist, will ask at GSI's Economic Update, taking place Friday, May 12.
Each spring, the Spokane business community has the chance to hear the latest news about our local and national economy as part of our mission to provide businesses with the information you need to be successful.
This year, Scranton will focus on four major policy areas that can affect the economy at the local and national level. Trade, tax, immigration and monetary policy, are all key points he'll discuss during his presentation. For the Spokane region, he said what happens with immigration policy throughout the year could have a major impact on the local economy, specifically for two industry sectors.
"People might be surprised it isn't all about agriculture," Scranton said, noting that high tech companies and health care are likely to be just as impacted by immigration policy.
Scranton's presentation will provide insight into immigration statistics and how changes to the immigration program, including H-1B and H-2A visas may affect the regional economy.
In addition, Scranton will discuss employment and housing statistics throughout the Spokane region.
Scranton said he hopes the event helps employers think about their strategic planning for the next five to 10 years, and whether they're ready to handle unexpected changes including the next recession. With a rapidly changing workforce due to retirements and immigration, there is tangible evidence for labor shortages developing.
Join us Friday, May 12 for the annual Economic Update at the downtown Spokane DoubleTree Hotel, featuring Steve Scranton. You'll learn more about what to expect for the rest of the year, tips on how to best prepare your business for economic uncertainty, and hear more about how our region is faring throughout our economy. For more information or to register for the Economic Update, visit our event page.