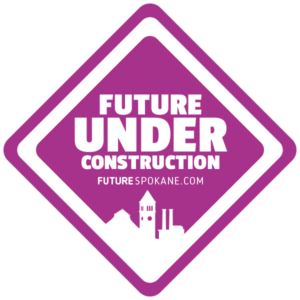 We are excited to take part in the #RDowntownSpokane challenge this week, Oct. 3-7, supporting local businesses affected by the Lincoln-Monroe construction in downtown Spokane. Our neighbors own, operate, and work at these stores, restaurants, hotels, and venues, and each one plays a role in making Spokane a truly great place to live. Please join us this week as we highlight these businesses and support our neighbors!
When visiting one of our local businesses, show your support on social media and tag us using @greaterspokane, #greaterspokane, or #RDowntownSpokane.
Join us this Thursday, Oct. 6 as we support four different restaurants in the construction zone with a no-host happy hour from 5 to 7 p.m.! These four locations include:
Tamarack Public House
912 W Sprague Ave.
Watch the Cardinals take on the 49ers in the restaurant loft, and enjoy Tamarack's popular queso dip appetizer. The restaurant has a wide array of 32 beers on tap. They'll even serve a GSI signature punch for $5.
Gilded Unicorn
110 S Monroe St.
Come enjoy a full menu with beer, wine and cocktails. Popular dishes at the Gilded Unicorn include their Bocce Rolls (stuffed with mozzarella and garlic) or the Unicorn Mac n' Cheese (with twirling macaroni and white cheddar).
24 Taps
825 W Riverside Ave.
24 Taps will show Thursday night's football game, where the Cardinals take on the 49ers. One menu highlight is Poutine, the Canadian traditional dish. Their homemade french fries are topped with fresh Wisconsin cheese curds, and smothered in piping hot brown gravy.
Steam Plant Brewing Co & Pub
159 S Lincoln St.
Fill your growler at Steam Plant Brewing Co & Pub! During the happy hour event, they'll offer half-priced appetizers as well as $3 and $4 pints. You can also watch the Cardinals/49ers football game and root for your team.
Businesses in the construction zone are:
Next Door Espresso
Nudo Ramen House
Post Street Ale House
Sapphire Lounge
Brooklyn Deli
River Park Square
Scratch
Red Rolling Pin
24 Taps Burgers and Brews
The Spokane Club
Gilded Unicorn
Anthropologie
Patit Creek Cellars
Hotel Ruby
Paper Nerd
Knitting Factory
Stacks at Steam Plant
Satori Dance Studio
Martin Woldson Theater at The Fox
Studio 151
Rain
Montvale Hotel
Orlison Tasting Room
Fire Artisan Pizza
French Toast
Buttles Gourmet Candy
White Lavender
Tamarack Public House
Nodland Cellars Tasting Room