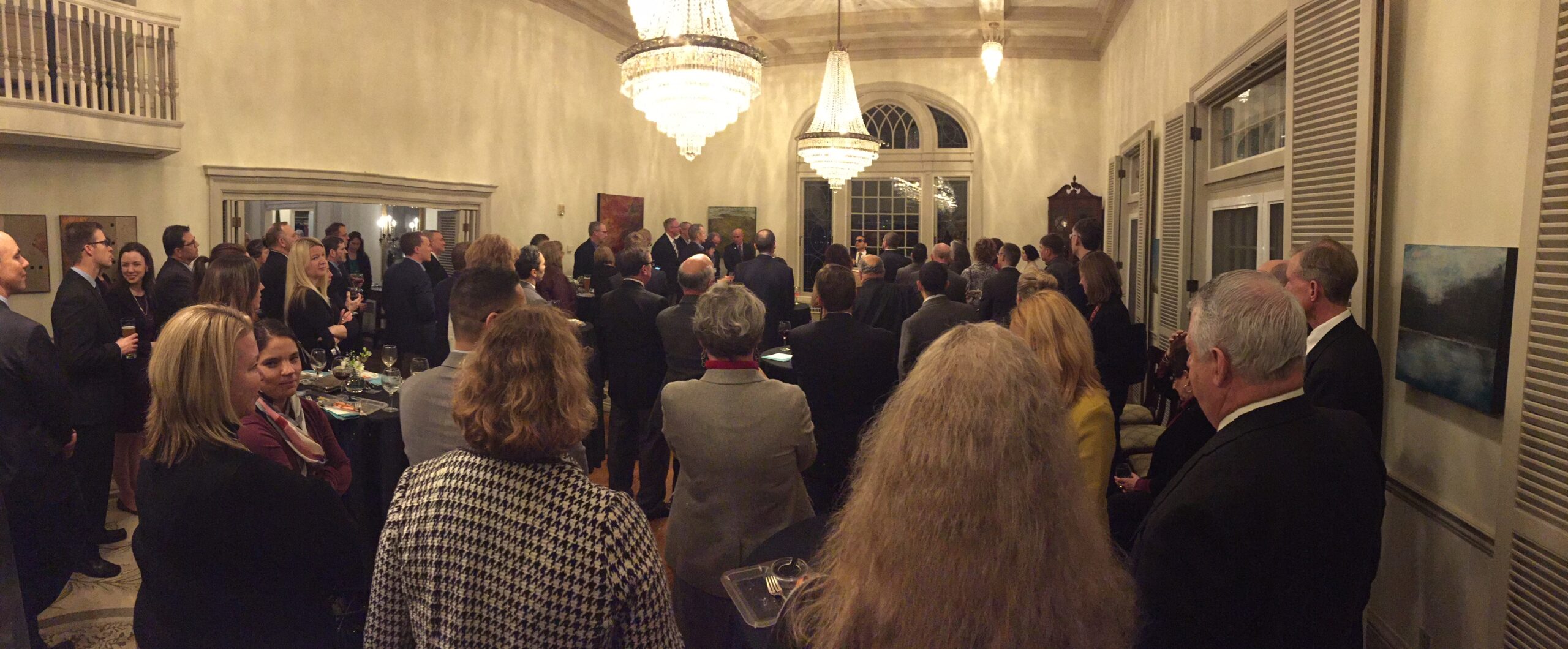 The Joint Chamber Olympia Fly-in delegation hosted its Spokane Grand Reception at the Governor's Mansion, where Lieutenant Governor Cyrus Habib addressed the group. Habib praised the efforts of Spokane leaders in helping bring graduate medical education to Spokane. He noted that such accomplishments are only possible when the level of discourse is raised – a priority for his office this last year and moving forward.
Habib spoke of the importance of alternative pathways to education, taking time to praise Greater Spokane Incorporated's Greater Minds initiative. In his role at Lt. Governor, Habib often represents the state on foreign trade missions. He invited the Spokane region to take part in promoting Washington business around the globe, particularly the diversity of industry and products in Eastern Washington.
Habib stressed that legislators take notice when groups such as ours descend on the Capitol. He also encouraged the Spokane community to continue its unified voice in advocating for the region in Olympia. Lastly, he asked that our community bring items to the attention of his office, so that they can assist and promote as possible.